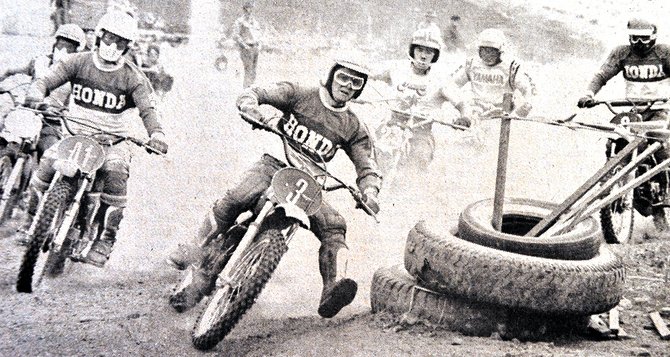 10 YEARS AGO
FEBRUARY 25, 2004
•Drs. Gerald Cowan and Tracy Dwyer of the Eye Clinic of Grangeville made the decision to move to Florida. Dr. Joel Brown of Brown Family Vision has purchased the Grangeville practice.
20 YEARS AGO
FEBRUARY 24, 1994
•Ten-year-old Erin Mendenhall of Elk City is a top winner in Idaho Fish & Game's most recent poster contest.
The fourth grader won the agency's grade 3-4 division with her picture of a river otter and "You otter know all kids care" as slogan.
30 YEARS AGO
FEBRUARY 22, 1984
•Dave Hayes of Grangeville will soon have one of his dreams realized, thanks to many years of hard training and the local chapter of the Elks Lodge.
The Elks will be sending this slender, quiet-spoken man of 41 years to compete in the Boston Marathon in April.
Hayes has earned the right to compete in this prestigious running event by running over 26 miles in under two hours and 50 minutes.
40 YEARS AGO
FEBRUARY 27, 1974
•GAA netted $35 at the door from the Sweetheart Dance Feb. 15. Attendance was slight, but most everyone agreed that it was indeed fun.
The evening was highlighted by Steve Schlottman crowning Lynn Fischer as Sweetheart Queen. She received one-half dozen roses and a large box of candy along with her crown.
Princesses were Sheri Hazelbaker, Deana Gephart and Debbie Workman. The queen was chosen by monetary votes of which one penny counted as one vote. Total proceeds from the voting was approximately $10.
50 YEARS AGO
FEBRUARY 27, 1964
•Ray Holes and Rich Holthaus will return Friday from attending the all-American Angus bull sale in Denver.
60 YEARS AGO
FEBRUARY 25, 1954
•Grangeville's 1954 Border Days purses will be boosted to $2,500.
•Stites Lions Club was chartered with 56 members. Harry Farris is the president.
70 YEARS AGO
FEBRUARY 24, 1944
•Grangeville's lunch program, sponsored by the Parent-Teacher Association, continues to increase in popularity. Type A meal is served for 10 cents at an actual cost of 15 cents with a reimbursement rate from the government of 9 cents per meal with milk and 7 cents without milk.
80 YEARS AGO
FEBRUARY 22, 1934
•HARPSTER – Most of the pupils have colds and are absent from school.
•WHITE BIRD – People are commencing to spray their trees, clean up their garden plots and get ready for spring work.
90 YEARS AGO
FEBRUARY 1924
•Herbert Brown will operate a stage from Grangeville to New Meadows. The 12-passenger stage will leave Grangeville at 5:30 a.m. and arrive at New Meadows in time to make the connection with the Pin trail, leaving New Meadows for Weiser at 12:20 Mountain Time. It will be possible to leave Grangeville in the morning and arrive at Boise the same night.
100 YEARS AGO
FEBRUARY 26, 1914
•Idaho County has 81 school districts, some of them in remote settlements with less than 10 scholars where the hire of teachers is necessarily high.
110 YEARS AGO
FEBRUARY 25, 1904
•Not withstanding the editorial of the Free Press excusing the county officers for the conditions of the roads, we respectfully ask what excuse can be offered for them in permitting an impassible mud-hole 200 feet long half way up the hill on the Stites-Grangeville road?
120 YEARS AGO
FEBRUARY 23, 1894
•Grangeville will have a new hotel. There will be 40 rooms in the building which will be elegantly furnished. The hotel will be called the Palace, and it will be run by Mr. and Mrs. Shearer.