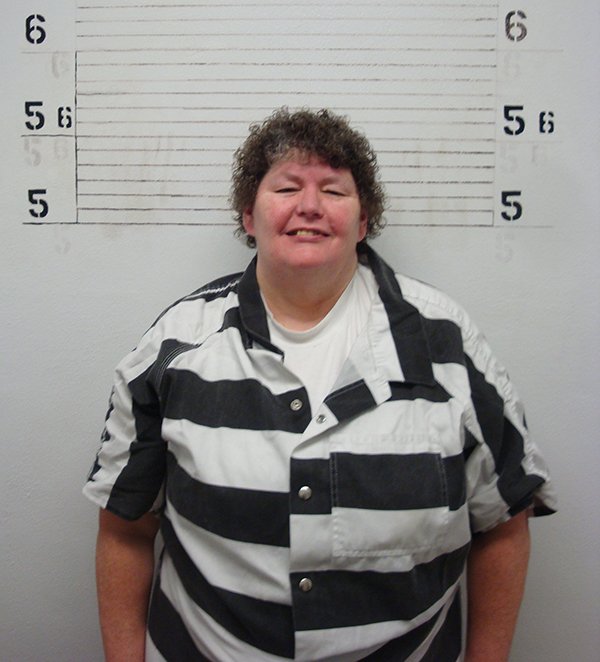 GRANGEVILLE – Former Idaho County Food Bank Manager Leta J. Akins was ordered to pay $45,000 in restitution last week for thefts committed during a four-year period against the now-defunct nonprofit community service organization.
At her sentencing hearing in District Court last Thursday, Jan. 1, Akins stated she was sorry and would accept responsibility for her actions.
Originally charged with four counts of grand theft, Akins, 52, was sentenced on two counts with two dismissed as part of a plea agreement. District Judge Michael Griffin ordered Akins to serve a minimum of two years and a maximum of five with the Idaho Department of Correction, and to pay $240.50 in court costs.
Of this sentence, Judge Griffin retained jurisdiction for 365 days and recommended Akins be placed on a 180-day traditional rider. Following completion of her rider, Akins will be recommended to the court to be placed on probation or to serve her prison sentence.
On the restitution amount, this was ordered to be paid to the Idaho County Food Bank or its legal successor. However, explained Idaho County Prosecutor Kirk MacGregor, restitution will first go toward outstanding debt owed by the Idaho County Food Bank; approximately $2,100 in building rental fees. Once that debt is met, remaining restitution will go toward any community service nonprofit the former food bank board might choose. That determination is pending following Akins' completion of her rider.
Akins served as both president and secretary of the food bank's five-member board, managing the community service organization since it split off from Community Action Partnership in 2007. The food bank regularly reported struggles with sufficient funding to meet its monthly $1,000 in operating expenses, and in late August 2012, Akins announced the board's decision to cease operations.
Following an investigation by the Grangeville Police Department that fall, Akins was subsequently charged with a series of thefts from the food bank that were committed between May 1, 2009, to Aug. 1, 2012. Thefts were undertaken by Akins using the organization's debit card to make unauthorized purchases at grocery and clothing stores, restaurants, hotels, and for gas and personal expenses at locations within the Lewiston-Clarkston and Grangeville areas.
Idaho County Prosecutor Kirk MacGregor handled the case, investigated by the Grangeville Police Department. Akins was represented by attorney William Fitzgerald of Lewiston.