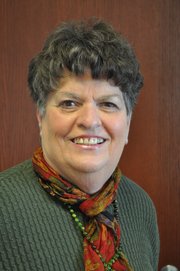 KOOSKIA-KAMIAH — Dr. Shane Harada will be having several free workshops at My Health Food Store at 411 Main Street in Kamiah. Workshops include good health by maintaining a healthy cholesterol, heart health, living pain free, weight loss, and living cancer free and a three-part workshop exploring the holistic approach to treating cancer. All are achieved using no drugs or medication but using a holistic approach to good health. Call My Health Food Store, 935-2310 to reserve a spot, or call Dr. Harada at 553-6451 for information. I have heard him before and his approach is simple, common sense and very easy to do. What do you have to lose?
Classes are free and you will pick up a lot of good information. Classes begin Thursday, Jan. 9, from 6:30-8:30 p.m.; first workshop will be achieving healthy cholesterol without drugs.
In keeping with the theme of good health for the new year, you will be able to hear Arcelie Lopez speak on the "The Eight Secrets of Health," at the Kamiah Presbyterian Church located at the corner of Hill and 7th Street on Thursday, Jan. 9, from 11 a.m. until 1 p.m. This week's free soup is furnished by The Seventh Day Adventist Church. They will be serving chili, cornbread and apple cobbler. Each week the Presbyterian Church has a free soup day on Thursday. Come enjoy the fellowship and a hot bowl of soup and learn about achieving good health.
Members of the Clearwater Valley Roundup Association (CVRA) will meet at 6 p.m., Sunday, Jan. 12, at the Kamiah rodeo grounds clubhouse on Hill Street. Anyone interested in preserving the Kamiah rodeo and use of the rodeo grounds is invited to attend. Owning a horse or mule is not required. Elections will be held for directors and officers. Also, plans will be discussed for 2014 activities and events. For information about CVRA, contact Mike Stanton at 935-8274 or Rocky Sams at 935-0332.
What's happening this week: Kamiah Senior Center serves meals on Monday, Wednesday and Friday, starting at noon. They have music on Monday and Friday at 11 a.m. Schedule a mammogram at the Kamiah Clinic, 935-2585.
Mammograms are by appointment and are done the second Wednesday of each month. The Recycle Center in Kooskia will be open Thursday from 3:30-5 p.m., or Saturday from 10 a.m. until noon at the Recycle Center just across the bridge near the old pole yard. Be sure to separate items. Kamiah Presbyterian Church will have their weekly free soup lunch from 11 a.m. until 1 p.m. on Thursday. VFW and Auxiliary will hold their bimonthly bingo party on Friday, beginning at 6 p.m. at their facility in Kamiah next door to Loving Hands Thrift Shop, with plenty of food and fun to go around.
Kamiah Chamber of Commerce monthly meeting begins at 7 p.m. with a potluck at 6 p.m. at the city hall. If you know or make news, give me a call.