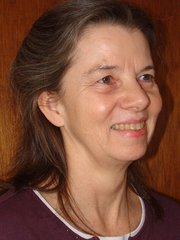 ELK CITY — Congratulations to Holly Martin on winning the drawing for the Smith & Wesson pistol put on by Dave Cooper, privately, to raise money to put a sign about the tank in the park.
Anita, at the Elk City Saloon & Café, would like to thank everyone for another wonderful year, and wish everyone a wonderful, safe and prosperous 2014.
Those in the community who received the cookie plates that the VFW Auxiliary puts together every year have Chris Thompson, Becky Chaffee, Missy Osborn and Anita Mae Johnson to thank for delivering the plates and singing Christmas carols to the seniors, veterans and disabled members of our community. The American Legion Post donated the oranges for the plates.
Anita also shared that Adam Perry, Jasper Thompson and Jayme Ramson shoveled the snow, and cleared treacherous steps for those who could not do it themselves. Proof again of what a wonderful community we live in.
As many of you rely on businesses in Elk City, thought I would let you know their winter hours. Updates will be forthcoming if there are any changes.
Elk Creek Station will be opened Monday through Saturday from 7 a.m. to 7 p.m. and Sunday from 8 a.m. to 4 p.m.
Elk City General Store will be open Monday through Saturday from 9 a.m. to 6:30 p.m. and Sundays from 10 a.m. to 4 p.m.
Elk City Hotel's winter schedule is as follows: open Thursday, Friday and Saturday from 10 a.m. to 5 p.m. (probably through May). As always, rooms are available anytime, day or night.
Elk City Saloon will be closed on Tuesdays until spring, and will open at 11 a.m. the rest of the week. If you need to plan a lunch or dinner on Monday, Wednesday or Thursday, just give a call ahead. They will be opened as usual on Fridays and Saturdays, and close at 6 p.m. on Sundays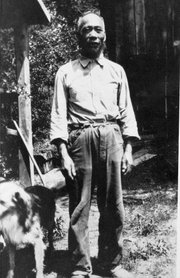 Wilderness Eatery will be open from 7 a.m. to 7 p.m. Monday through Saturday and closing at 6 p.m. on Sunday.
Reminders: Menu for the community meal on Jan. 13 is a taco bar and dessert. Menu for community supper at the Elk City Saloon & Cafe is steak and seafood specials on Friday and Saturday night after 5 p.m.
Meetings: Elk City Area Alliance on Jan.13 at 7 p.m. at the Forest Service meeting room; EMT business meeting at 6 p.m.
Birthdays: Dana Paisley, Jessica McCormick, Joe Arellano, Jasper Thompson, Hannah Paisley, Cathryn Swinney and Natalee Lamar.
History (continued): As you may or may not know, the Chinese had to be buried back in their own homeland. Thus, when they were buried here in Elk City, they were buried in shallow graves. Then their remains were exhumed and shipped back to China. One known Chinese cemetery here was at the corner of Elk Creek Road and Bullock Lane up on the hill below the new Elk City cemetery (started in 1912).