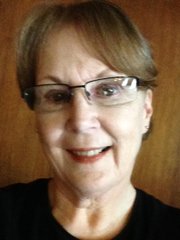 LOWELL/SYRINGA — Beware the ides of January, for it is wet, cold, windy and downright ugly. The driveways are slushy, the sky is grey and the rivers are running muddy. We need to hunker down until spring when surely the sun will shine, the money will start coming in, and if we stick with our resolutions we'll all be 25 pounds lighter!
Thank you to the Idaho County Light and Power Co-op for letting the power continue through the Seahawks game. We got to see the whole game this time, start to finish. Thank you, also for the propane to keep the heat going, and for not cutting off the power for lack of payment. We all will catch up as soon as possible.
Lowell is always so dead in January, but for some reason the rafters start thinking about the rivers and the whitewater because they start calling early every year to check out the snow pack, schedule their dates for rafting and camping, and gather together their groups for reservations. The Oregon Whitewater Association, Dave Breidenbach AKA Big Wave Dave, Bud Ford and his big group from northern Idaho, and many others have already marked their calendars for the rising river, and guessing when Lochsa Falls will be at the perfect six-foot level. Memorial Day madness will return again and the thrills and rapids that dreams are made of will take place on the Lochsa. It's a time when the locals, the businesses, the hard-core kayakers and even beginners will co-habituate and party in pursuit of whitewater! Something to actually look forward to upriver, other than a good shot at an elk or a dead beaver in your trap!
Central Oregon Aggregate from Bend, Ore., a construction crew, is still working every day, seven days a week, up at Fenn Ranger Station to finish the project they started in the late summer. Several other projects are in the making up on the Selway. They are about to do some work on the bridges, and Fenn has more work this winter they are trying to complete. They are about the only game in town right now, just locals and workers, no visitors, no deliverymen, not even any hunters right now.
We had badges made this summer with our names on them for all of us who work at the resort to wear on the desk, but then they started disappearing, Lara couldn't find hers, then Mike, then me. So last week the MERMS and I were cleaning out their area of the living quarters we use above the office and I came across a box full of our name tags. "What are these doing here?" I asked. Miss Ella said, "Oh those are for when we play resort!" So, when the time comes, I won't even have to have a training program.