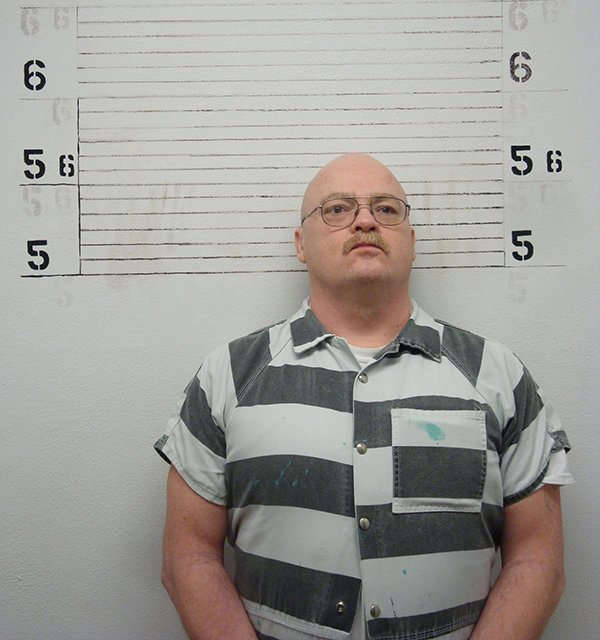 GRANGEVILLE – A nearly decade-old sexual abuse case was resolved on Monday.
In pleading guilty to one count of lewd conduct with a minor under 16, Dennis J. Akin, 50, was sentenced to serve seven years in prison, along with one year in the Idaho County Jail. However, Akin was credited for prison time already served – eight years — in an unrelated Washington State felony case, and his county jail time was suspended. Akin is on probation for life on his Washington case with a potential life prison sentence pending his violating release terms, which include compliance with requested sex offender counseling and treatment, committing no crimes and having no contact with the victim or her family.
Consensus between the prosecution and defense in the plea agreement was Akin had been severely punished serving eight years in prison, during which he had received counseling and had taken responsibility for his crime and with how it had impacted the victim. Compliance will also be reinforced with the potential of returning to prison for life.
"He understands he does not get a second chance," said Akin's public defender, Chris Lamont.
The agreement also avoids a trial that requires testimony from the victim, who, according to Idaho County Prosecutor Kirk MacGregor has tried to forget the incident and move on with her life.
"It would have been too hard for her to relive this," he said. "She just wanted this over with."
As part of Akin's release, the State of Washington requested he relocate to the Spokane area, according to Akin, with its access to counseling and employment opportunity for him in metal machining work.
Prior to sentencing, Akin told the court he had remorse for what he had done, and that he would apologize to the victim if he could.
"I broke a sacred trust, and there's no coming back from that," he said.
Akin was initially charged in February 2006 with lewd conduct with a minor under 16. According to court records, Akin committed various means of sexual contact with a minor girl at Cottonwood from Jan. 1, 2000, to Dec. 31, 2001, starting when the victim was age 10.
A couple of factors have delayed the case until now, according to MacGregor.
"It wasn't discovered until later," he said, when the victim reported the allegations a few years later and, following investigation, the case was charged.
However, Idaho County's 2006 charge was put on hold due to Akin's conviction and subsequent incarceration that same year on a similar felony lewd conduct charge in Washington State. Having recently completed that sentence, Akin was arrested in September on a warrant out of Nez Perce County on an outstanding 2005 charge in that jurisdiction for felony lewd conduct. Akin pleaded guilty and was sentenced last month to serve seven years in prison, credited for time served in the Washington case.