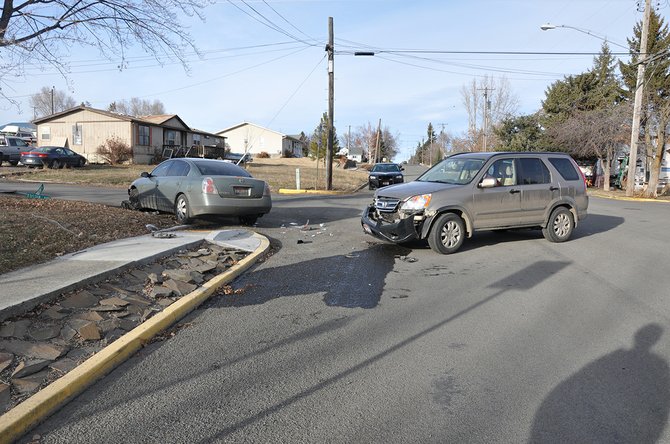 COTTONWOOD – A Kamiah woman was cited for failure to yield following a two-car traffic accident last week that injured a Cottonwood man.
Gerald G. Richardson, 61, was transported to St. Mary's Hospital (SMH) in Cottonwood. SMH does not release patient update information.
The crash was reported last Monday, Jan. 6, 1:35 p.m., at the Lewiston and Foster streets intersection, according to a Cottonwood Police Department report. Linda L. Roach, 85, of Kamiah, was driving a 2006 Honda CRV westbound on Foster Street and failed to yield at a yield sign and turned left onto Lewiston Street. At this point, the Honda struck Richardson's 2006 Nissan Altima, which was headed northbound on Lewiston Street, knocking it onto the southwest side of the intersection where it took out two road signs; and the Honda came to rest in the middle of Lewiston Street.
Richardson was not wearing a seat belt, and he struck the windshield, suffering head and neck injuries, according to CPD Chief Terry Cochran. Roach was wearing a seat belt and was not injured.
Chief Cochran investigated the crash. Fred's Towing provided wrecker services.