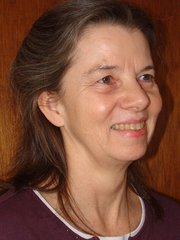 ELK CITY — The VFW Auxiliary is in the process of raising money for the vets of our community. They will be having a lasagna dinner with all the fixings (green salad and garlic bread) on Saturday, Jan. 25, from 4-6 p.m. The cost of the meal is whatever you would like to donate so be generous (I said that, not the auxiliary!). RSVP by Jan. 20 by calling 842-2393.
With all of this beautiful snow, many of you may be wondering why there are no more snowmobile races up at the airport. The local snowmobile club, the Timberliners, no longer exists, and there haven't been races for quite a few years. The insurance that the Elk City Area Alliance has for the airport does not cover liability for high risk events that include snowmobiles, ATVs, horses, etc. This is also the reason why the "popular" bathtub races are no longer a part of Elk City Days events anymore.
Reminders: Menu for community meal on Jan. 20 is enchiladas, Spanish rice, refried beans and dessert.
Meetings: Idaho Food Bank on Tuesday, Jan. 21.
Birthdays: Genie Johnson and Pixie Jones.
Anniversaries: Walt and Rachel Smith.