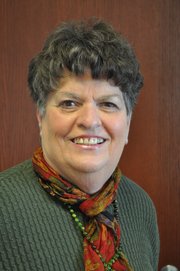 KOOSKIA/KAMIAH — We would like to wish Dr. McCall and his wife a happy retirement, and welcome Doctors Schaff and Harrington to Kamiah as our new dentists. Dr. McCall will be missed but we are so glad to have, not one, but two dentists here close. It is a long drive to Grangeville or Orofino, so once again, welcome.
The Kamiah Gun Club will be having a trapshoot competition for the next nine weeks on Sundays beginning at 10 a.m. Call Glenn Hibbs at 935-0736 for information.
The Pine Ridge Baptist Church, located on Pine Road in the Pine Ridge Subdivision welcomed a new pastor, David Hunt and his wife, Ruth. They will be a welcome addition to our community.
What's happening this week: Kamiah Senior Center serves meals on Monday, Wednesday and Friday, starting at noon. They have music on Monday and Friday at 11 a.m. Schedule a mammogram at the Kamiah Clinic, 935-2585. Mammograms are by appointment and are done the second Wednesday of each month. The Recycle Center in Kooskia will be open Thursday from 3:30-5 p.m., or Saturday from 10 a.m. until noon at the Recycle Center just across the bridge near the old pole yard. Be sure to separate items. The Kamiah Presbyterian Church will have their weekly free soup lunch from 11 a.m. until 1 p.m. on Thursday.