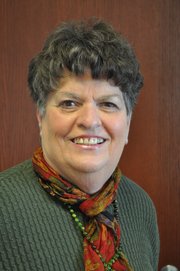 KOOSKIA/KAMIAH — The Kamiah Gun Club will be having a trapshoot competition for the next eight weeks on Sundays beginning at 10 a.m. Call Glenn Hibbs at 935-0736 for information.
What's happening this week: Kamiah Senior Center serves meals on Monday, Wednesday and Friday, starting at noon. They have music on Monday and Friday at 11 a.m. Schedule a mammogram at the Kamiah Clinic, 935-2585. Mammograms are by appointment and are done the second Wednesday of each month. The Recycle Center in Kooskia will be open Thursday from 3:30-5 p.m., or Saturday from 10 a.m. until noon at the Recycle Center just across the bridge near the old pole yard. Be sure to separate items. Kamiah Presbyterian Church will have their weekly free soup lunch from 11 a.m. until 1 p.m. on Thursday. The VFW will have bingo at their facility next door to Loving Hands Thrift Center in Kamiah beginning at 6:30 p.m. on Friday — lots of fun and food.
Rather quiet this week, think everyone is still trying to recover from the holidays. If you know or make news, give me a call.