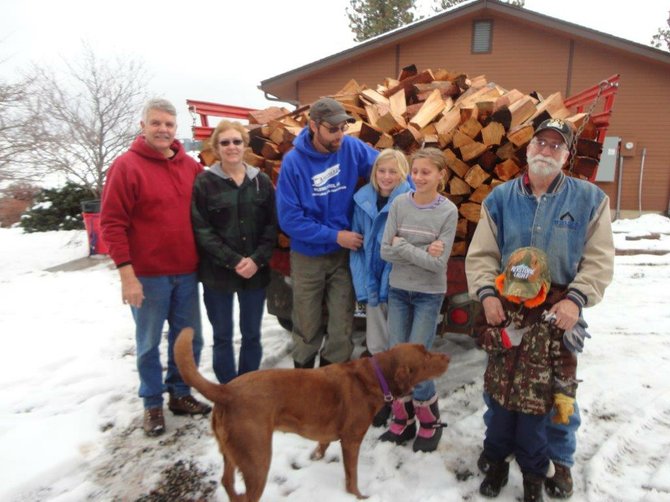 Contributed photo
Mike and Jana Frei of Grangeville receive their cord of firewood from Hope Center delivered by the Burt Wolfrum family and Gary Zabel.
Two area families will be warmer this winter because they each won a cord of firewood in the recent Hope Center Firewood Drawing. Hope Center offices are located in both Grangeville and Kamiah.
The Mike Frei and Carol Lyta families received their cut and split wood, compliments of Hope Center, the Burt Wolfrum family, and Gary Zabel.
All the money raised in the wood drawing will be used by Hope Center to continue offering free parenting and relationship lessons, plus support in crisis pregnancy situations.
In Grangeville, Hope Center is open Mondays 1-5 p.m., Wednesdays and Fridays 1-4 p.m. by appointment or walk-in. Call for information on classes: 983-0093 or 507-1253.