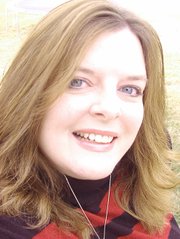 You might find it interesting that a few weeks ago more than 100 garbage bags of clothing were not only left at Syringa Thrift Store but also in some dumpsters across the prairie. Some items in the bags were actually originally purchased from the thrift store and had Syringa tags. Syringa did not dump any of these items – anything the volunteers cannot use at the store is repurposed and sold or given to other agencies. It is believed these items may have come from an estate. The community's donations to Syringa's auxiliary thrift store are priceless: without the community the store would not exist. All money earned goes back into the community for various hospital equipment and projects. It's a great business and is run by many dedicated volunteers under the direction of manager Laurie Rad. For questions or to offer volunteer services call 983-3899.
•
I have seen many commercials on TV lately about free nicotine stop-smoking aids. Here's the scoop:
Starting Feb. 13, Idahoans can go on-line and visit https://www.quitnow.net/idaho/ for free online quitting services and to receive a free four-week supply of nicotine patches, gum or lozenges.
You can also visit the Idaho North Central District Public Health Department located out here on East Main Street behind Zip Trip, across from Potlatch No. 1 Federal Credit Union and the Free Press.
Call 983-2842 or visit www.idahopublichealth.com for other free resources.
•
Grangeville's Larson's Department Store is having a huge clearance sale on selected winter apparel and boots. Check them out at 117 West Main Street or call 983-1892. King's in Grangeville also has clearance (75 percent off) on winter coats and snowpants. Pretty incredible. Also, I have heard many people say how they are enjoying what Gem Design can offer, not only in the way of printing and embroidering, but also in things such as a good quality T-shirts for everyday wear. They're located on Cunningham Street in Grangeville. Support your local businesses.
•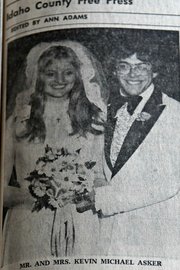 Are you struggling with figuring out the Affordable Care Act? You aren't alone and Mike Asker and Mark Vanderwall are here to help. They are located at Farm Bureau Insurance at 104 South A and Main streets, Grangeville and are independent authorized agents of Blue Cross of Idaho. Call 983-2401 to find out more about which plan is best for you.
Another option is Dave Seyer of Seyer Insurance, 526 West Main Street, Grangeville. He specializes in helping find the right Medicare supplements through Blue Cross and is an independent licensee of Blue Cross and Blue Shield Association. Call him at 983-1238 or e-mail david@seyerinsurance.com.
•
So I got involved in some interesting debates on Facebook about Seahawks QB Sherman and his postgame interview. This was fun because I don't know a ton about football, but I do know about decorum and grace under pressure, both of which I feel Sherman lacked on Jan. 19. However, it was a good game to watch and since I was born and raised in Northwest Washington, I am glad the Hawks are on their way to New York for the Super Bowl which is set for Feb. 2.
Those of you who have Dish Network coverage for their television channels, like we do, were getting a little worried when partway through the third quarter the station went to either a pink or yellow screen for about eight minutes. It got worked out, though, during which time the Seahawks began to pull ahead of the 49ers.
On this same day while we were watching the game (or watching the colored screen and waiting) my daughter, Avery, turned 21. Hard to believe 21 years ago, after an emergency C-section, we were just getting to hold our 2 pound 13 ounce baby at Swedish Hospital Medical Center in Seattle. The years have flown by and now she's a junior in college and celebrated her birthday with friends in Nampa. Here's to many more years and adventures.
•
Remember that leadership is not just a position or a title, it's an action and example.