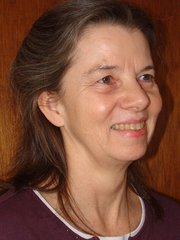 ELK CITY — Got a correction to make.… When I said last week that the "VFW Auxiliary is in the process of raising money for the vets of our community," I misunderstood that this dinner was being put on by Suzanne and Sonja to raise money for the VFW Post. Sorry, ladies, for the wrong information getting out there. But you all be sure to go to the lasagna dinner on Saturday, Jan. 25, from 4-6 p.m. and help the post who help our vets. Thanks to Suzanne and Sonja for this special event. The cost of the meal is whatever you would like to donate, so be generous. RSVP by Jan. 20 by calling 842-2393.
As past president of the American Legion Auxiliary, I have received inquiries about what has happened with our unit. Last year, 2012-2013, we only had two ladies renew their membership. As a unit, 10 are required to keep our unit viable, so I had to request the American Legion Auxiliary Department of Idaho cancel our charter. I hope this clears up some misconceptions.


Meetings: Sew Help Me Quilters on Jan. 28.
Birthdays: Gabe McManus, Alex Jones, Malcolm Layman, Fred Denham, Kloe Lehrkamp, Diane Paisley, Griffin Paisley and Josie John Cox.
Anniversaries: Walt and Rachel Smith.
History: The Tax Act of 1864, passed by the territorial legislature, required that all Chinese would be taxed at the rate of $4 per month with the collector receiving 10 percent for his pay.