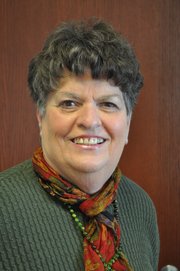 KOOSKIA/KAMIAH — Clearwater IOOF will be sponsoring their 51st annual Groundhog Breakfast on Feb. 2 at their IOOF Hall in Clearwater. This is their major annual fund-raiser and you will miss good food and good conversation if you miss this. Sunday, Feb. 2, from 8 a.m. until 2 p.m., all the pancakes, sausage and scrambled eggs you can enjoy for $7 adults and $4 children.
Tahoe QRU on Leitch Creek Road will be starting their annual "Meet the Crew" coffee and donut session, beginning Feb. 5 from 9 a.m. until noon. It's free and fun. You will meet many of the ambulance crew and a lot of your neighbors.
A really important event is coming on Feb. 8. The annual Chocolate Fantasy will be here again — all things chocolate. If you love chocolate, you are going to love this. I will have more about this next week.
What's Happening This Week: Kamiah Senior Center serves meals on Monday, Wednesday and Friday starting at noon. They have music on Monday and Friday at 11 a.m. Schedule a mammogram at the Kamiah Clinic, 935-2585. Mammograms are by appointment and are done the second Wednesday of each month. The Recycle Center in Kooskia will be open Thursday from 3:30-5 p.m., or Saturday from 10 a.m. until noon at the Recycle Center just across the bridge near the old pole yard. Be sure to separate items. Kamiah Presbyterian Church will have their weekly free soup lunch from11 a.m. until 1 p.m. on Thursday. Harpster will have their bingo on Wednesday, Feb. 8, at 6:50 p.m. Go to the Harpster Community Hall and enjoy the fun.
If you know or make news, give me a call.