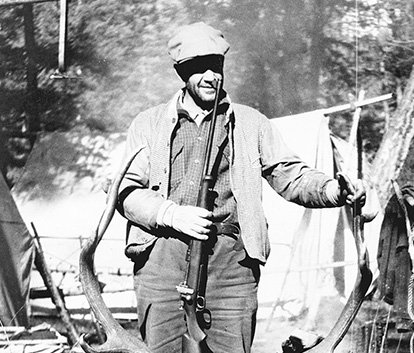 10 YEARS AGO
JANUARY 28, 2004
•BOISE – Former Grangeville resident and duathlon athlete Christine Knight has qualified to compete in the Long Course Duathlon World Championship which will be held in Denmark this August.
•School board members for Joint School District #241 are Tim O'Connor-clerk, Jim Wiebush-chairman, Dr. Wayne Davis-superintendent, Gary Owen, Craig Spencer, Skott Mealer and Bobbi Bodine.
20 YEARS AGO
JANUARY 27, 1994
•Prairie High School teacher, Jerry Wren, says he's willing to give up his job if the school district doesn't back the faculty on a disciplinary decision.
On Monday, Wren went on strike over a school district decision to reinstate to leadership positions several students who were convicted of minors in possession/consumption of alcohol in Lewiston during Christmas break.
30 YEARS AGO
JANUARY 25, 1984
•"You would think it would be chaotic here today but there is some real teaching going on," said Principal K.C. Albright with a somewhat surprised look.
"Teacher for a day" at Grangeville High School appeared to be going smoothly Tuesday as students from the student council or National Honor Society took on the roles of their teachers.
40 YEARS AGO
JANUARY 23, 1974
•RIGGINS – After two weeks of subfreezing weather this area was hit by temperatures in the high 50s and 60s and this past week flooding creeks and rivers and sliding mountains created havoc in the Big and Little Salmon River areas.
Tuesday a mud slide hit at Rattlesnake Creek, closing part of U.S. 95 between Riggins and New Meadows.
50 YEARS AGO
JANUARY 30, 1964
•A huge cedar in a state park near Elk River is the largest tree in Idaho. It was named the "Jordan Tree" in honor of Len Jordan when he was Governor of Idaho. The tree is also the oldest living thing in the state. It has a diameter of 16-feet, six inches.
60 YEARS AGO
JANUARY 28, 1954
•There is a demand to rent 45 houses in Grangeville.
•Grangeville PTA leads the entire state in membership with an enrollment of 509.
70 YEARS AGO
JANUARY 27, 1944
•After 40 years of serving the public in the capacity of funeral director in Idaho County, Mrs. Marie L. Green this week sold her entire interest in the Hancock Funeral Home to Jess W. Robertson.
80 YEARS AGO
JANUARY 25, 1934
•Al J. Wagner, R.A. Phillips and E.M. Olmsted were appointed by the Grangeville Chamber of Commerce to attend the Open River meeting in Lewiston.
90 YEARS AGO
JANUARY 31, 1924
•Rural mail route No. 4, from the Grangeville Post Office, to serve 106 families south, southeast and east of Grangeville will be instituted April 2. The route will serve Mt. Idaho and Dewey. These people have received their mail in Grangeville since the Mt. Idaho Post Office was closed in 1922.
100 YEARS AGO
JANUARY 29, 1914
•EDWARDSBURG – When those who bravely bore their part in blazing a trail into the wilderness are extolled, a marble shaft should be erected to those men who year after year risked their life to bring in a sack of mail.
110 YEARS AGO
JANUARY 28, 1904
•W.D. Perkins is certainly demonstrating the profits in butter making. During the past year he has made 5,000 pounds of first-class butter yet at no time has he had more than 20 cows on his farm.
120 YEARS AGO
JANUARY 26, 1894
•J.D. Stantial froze his right foot badly on his way from Elk. He was five hours making the four miles up the creek to Newsome Creek. It was 22 degrees above when he left Elk City and 22 degrees below when he arrived at Newsome.