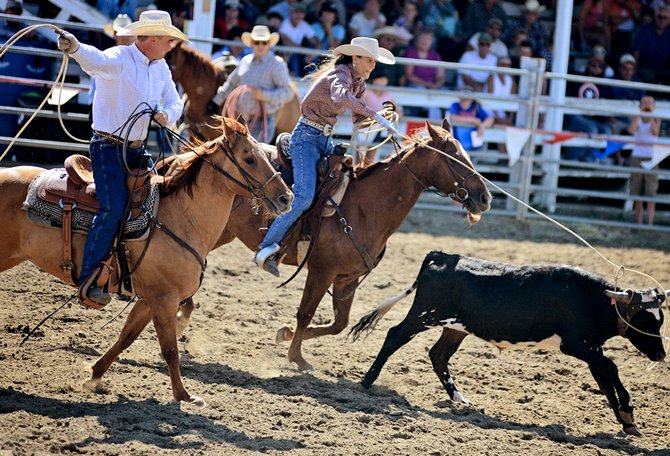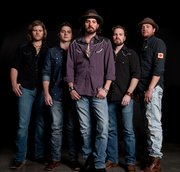 GRANGEVILLE – Cut 'em loose with the 103rd annual Border Days celebration that begins today, July 2, and runs through Friday, July 4. In addition, a country music concert is set for July 5.
"On behalf of the Border Days Committee I hope to see everyone out and enjoying a little bit of everything the week has to offer," said president Scott Winkler.
Each day will begin with the Cowboy Breakfast from 6 to 11 a.m. at the Masonic Temple on Main and Hall streets. This is a great time to not only have breakfast but check out the updates the lodge has made this year – including a brand new pastel blue and yellow paint job on the outside of the building. This breakfast is sponsored by lodges 9 and 87, Grangeville and Kooskia, respectively.
The Hole in the Wall Art Show, sponsored by the Central Idaho Art Association, will be held July 2 and 3, 9 a.m. to 5 p.m. the first day and just until 4 p.m. the second day, at Ray Holes Mini-Mall.
Wedding dresses of all kinds from Idaho County will be the main focus of the show at the Bicentennial Historical Museum on College Street all three days, July 2-4, 1 to 5 p.m. daily. In addition, Gloria Teats is the featured artist for the show and a flintnapper and musicians – as well as refreshments – will be on hand.
Get the kids and adults alike out to the Street Sports and Super Egg Toss each day at 9 .m. Foot races and egg tossing will charm all ages. Following street sports July 3, the Toy Scramble for children 6 and younger, sponsored by Grangeville Health and Rehabilitation, will take place.
The Grangeville All Class Reunion is set for July 3, following the parade, at the Grangeville Gun Club.
Parades, with the theme "Grangeville, Great Western Heritage," will be held all three days: 2 p.m. July 2 and 3, and 11 a.m. July 4. The Kiddie Parade is set for July 4, 10 a.m.; start at the courthouse. On July 4, visiting royalty are invited to the Queen's Luncheon at the Eagles Lodge at noon. Ushering in the parades and rodeos will be grand marshal Al McCulley of Grangeville as well as Border Days Queen Kristin Kaschmitter of Grangeville and princess Kassi Simler of Kamiah.
The Firecracker Fun Run takes off at 8 a.m. July 4. Sign-up is 7 a.m. at Main and State streets.
Walking Tacos start serving at Pioneer Park July 4 at 10 a.m. (Trinity Lutheran Church) and old-fashioned strawberry shortcake from the United Methodist Church will be available at 11 a.m.
Are you itching to see some rodeo? Start out with the Rodeo Slack at 10 a.m. July 2. Admission is free for this. Family night at the rodeo is July 2, 7 p.m. The rodeo will also run July 3, 7 p.m., and July 4, 2 p.m. The Triple Bar Drill Team will perform at each rodeo.
The Fourth ends with fireworks on the Grangeville High School football field at 10 p.m., sponsored by the Grangeville Volunteer Fire Department and the community.
Saturday, July 5, is the Micky and the Motorcars concert at the Grangeville Border Days Arena at 7:30 p.m.; gates open at 5 p.m. Tickets are $20 presale and $25 at the gate with general admission for all. Call 1-800-325-SEAT, go to ticketswest.com or purchase at Rae Bros. Sporting Goods in Grangeville.
•
For details on events pick up the Free Press special Border Days section or log onto www.GrangevilleBorderDays.org.