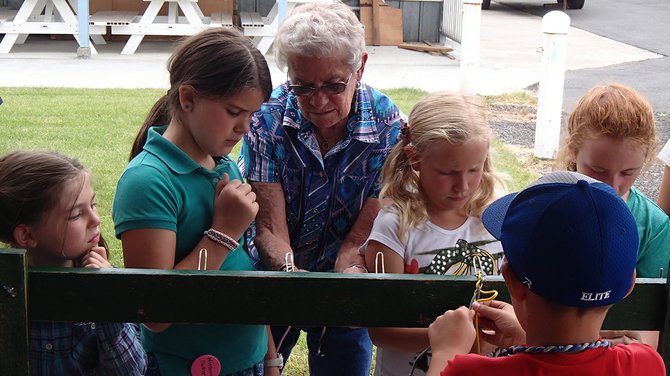 COTTONWOOD — Idaho County 4-H Day Camp was held on Wednesday, June 25, at the Idaho County Fair Grounds in Cottonwood. More than 50 4-H members participated in games and workshops throughout the day.
Workshops were led by community volunteers and 4-H leaders assisted by Idaho County 4-H Ambassadors Lauren Alfrey, Kelly Turney and Wyatt Thanstrom.
Workshops included the following: Braiding with 4-H volunteer Polly Hollandsworth; 4-H Day Camp Hat Decorating with Idaho County 4-H Intern Bailey Cullin; Lego Robotics with Idaho State 4-H Program Specialist Will Boyd; Macramé with 4-H volunteer Holly Cox; and Western Swing Dancing with 4-H Ambassadors Wyatt Thanstrom and Lauren Alfrey.