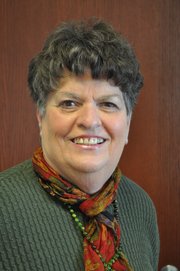 KOOSKIA/KAMIAH — Stites Baptist Church will be having the "Agency D-3" Vacation Bible School on July 7 through 9, from 9 a.m. until noon. Special Agent Kids will be examining the evidence and testimony form eye witnesses to discover if Jesus is really God's Son, or just a man. Lots more with games, crafts, snacks and music. Lots of fun and learning for children ages 3 through sixth grade. Bring your children and let them join the fun. Also, the church will hold their regular worship services at 1 p.m. Sundays until further notice.

Free summer food program will begin on July 7 at Kamiah Elementary School's multi-purpose room, from 11:30 a.m. until 12:45, Monday. through Friday. Children ages 1 to 18 are eligible. Lunch for adults is available for $3.50.
This is a good place to remind you that school is out and there are children out there playing; watch for them and especially be careful around parks and playgrounds.
Next big event coming our way is the Elk City Wagon Road Celebration, a memorable trip between Clearwater and Elk City. Event is on July 19 and 20 and public is invited to make the trip. What a joy to relive this historic trip. Kudos to The Friends of the Wagon Road for all the work they have all done to make this trip possible. They deserve and need our support.
What's Happening This Week: Harpster bingo, July 6, beginning at 6:30 p.m. Lots of food and fun, at the Community Hall in Harpster. The Friends of the Wagon Road will have their regular meeting on July 7 to discuss final preparations for the Wagon Road Celebration; potluck and meeting on Saturday. Kamiah Senior Center serves meals on Monday, Wednesday, and Friday, starting at noon. They have music on Monday and Friday at 11 a.m. Schedule a mammogram at the Kamiah Clinic, 935-2585.Mammograms are by appointment and are done the second Wednesday of each month. Farmers' Market at Long Camp RV on Highway 12, at mile marker 68, 9 a.m. until 1 p.m. Kamiah indoor Farmers' Market in the Kamiah Mini Mall on Main Street across from the post office, on Friday from 9 a.m. until 2 p.m. Kamiah Presbyterian Church will have their weekly free soup lunch, 11 a.m. until 1 p.m. on Thursday.