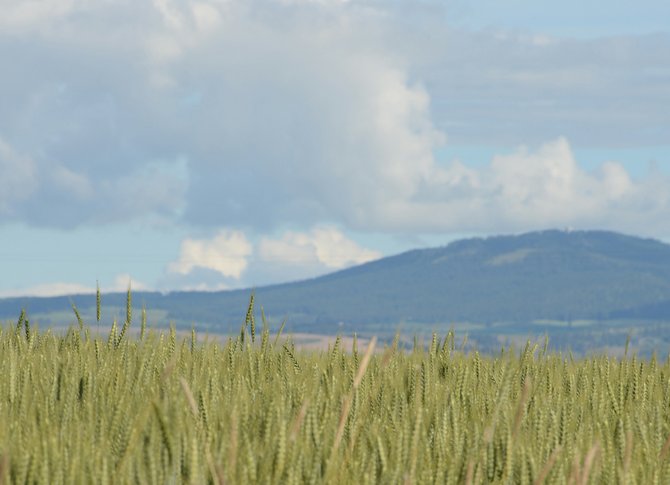 Photo by Andrew Ottoson
Area winter wheat is progressing apace with little sign of heat stress or disease, including this field pictured west of Grangeville during the last week of June.
GRANGEVILLE – Boosted by this spring's rain, area crops are on track – and many are in excellent shape, according to University of Idaho's Lewis County ag extension agent Ken Hart. Winter wheat crops are doing "about average," Hart said Tuesday, July 1.
"It's hard to find a negative," Hart said. "The coming hot weather will stress plants a bit, but these plants have adequate moisture to ride it out. Of course nothing is for sure until harvest."
After a dry January around Grangeville, a run of wet weather followed in February and March; April and May were dryer than average, but by the end of June, year-to-date precipitation had totaled out near average.
"Those spring rains helped us a lot," Hart noted. "We have a rain gauge at the office, and the two inches we got in June made a lot of great crops."
Hart said it looks especially good for peas in the area, and said "disease pressure is pretty low."
"The precipitation pattern we've had has been spotty, and some crops have lagged a bit – but there's nothing like warm weather and timely rain to catch 'em up."