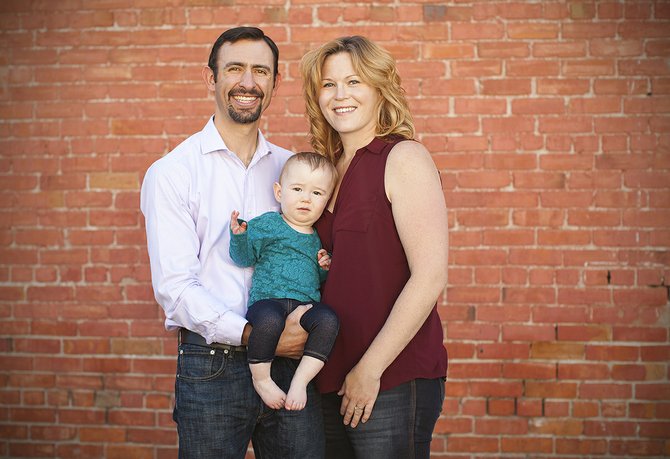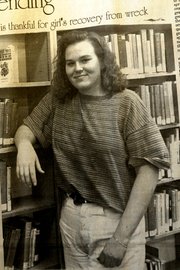 BILLINGS, Montana — Twenty years ago the future was very uncertain for Shelby Long.
A car wreck on the way to school in the spring of 1994 one evening changed the 17-year-old's life. Long was driving to school to attend class night for the senior class of 1994 and the wreck happened about three miles from her home on the dirt roads.

"But it also have me a clear direction," said Long, who is now living in Billings.
Long had a traumatic brain injury as a result of the accident and was comatose for 16 days.

"To this day, I don't remember the accident, the month before the accident, and the days after I came out of the coma," she said. "I was fortunate, however, that I was able to relearn essential life skills in a short amount of time. I was in therapy most of the summer but I was able to return to high school in the fall."
Long said she recognized her learning and thought processes were different after the accident.

"I could still arrive at the correct solutions, just in a different way," she recalled. "I really became dedicated to debate and academics. I competed on the debate team at GHS and then continued to compete on the collegiate level at Carroll College. I feel that participating in debate really helped me organize my thoughts and exposed me to a broad spectrum of information. I felt that exercising my brain in this way really helped my recovery."
The daughter of Pat and Judy Long was able to recover from the accident and graduate from GHS the following spring, 1995. Though Long went right to college the fall after graduation, she said it took about three years following the accident to feel "truly recovered."
"It is difficult to explain, but I felt like I had been lifted out of a fog," she said.
"It is funny how a traumatic accident can make you feel so fortunate. The results of the accident could have been much worse than the actual outcome. The effect of the car wreck right after it happened was difficult for my family, close friends and myself to handle," she explained. "It was challenging to return to my previous life. I was really fortunate however, that I was able to return to my family and friends and continue with the educational goals I had established for myself. I feel that the accident helped give me focus and an appreciation for the tremendous support system I had when I was in the wreck."
She attended Carroll College in Helena, Mont., graduating in 2000. She then moved to Portland, Ore., after graduation to direct the debate program at Lewis and Clark College from 2000-2003. She then returned to Montana in 2003 to attend graduate school at the University of Montana in Missoula. After completing her degree, she moved to Billings, Mont. She has been at Rocky Mountain College from 2006-present as a professor in the Communication Studies Department and is the director of the debate program.
"I do miss the area and the community," she said. "Central Idaho is beautiful, remote, and unique. I return to Grangeville about twice a year and I recognize how much I appreciate the beauty of the area. I truly enjoyed growing up in such a close community. Many of my friends from elementary and high school are still some of my closest friends. I hope that I can provide that same close community experience for my family."
Long said she especially remembers the local scenery.

"There are so many memories from hiking and camping in the mountains, to rafting on the local rivers, to stunning scenic drives," she said. "Idaho County is beautiful and I miss the ability to truly appreciate the local environment."
Long and her husband, Tony Hammond, who is a music professor at Rocky Mountain College, have a daughter, Ava Joyce, who is now 17 months old. Dog, Roxanne, is the final piece of the family.