Photo by Lorie Palmer
Kristin Kaschmitter
Photo Gallery
Border Days 2014

Border Days spread out July 2-5 in Grangeville last week, starting with breakfasts and street sports and ending with the Micky and the Motorcars concert Saturday night. Here is a selection of photos from the Free Press staff. For thousands of more photos options see www.idahocountyfreepress.com and log onto http://buyfreepressphotos.smugmug.com/
GRANGEVILLE – Hot weather, good food, friends and family – it must have been Border Days.
The three-day event – plus an extra day tacked on with the finale concert July 5 – ran Wednesday through Friday, July 2-4, and brought hoards of people to town.
The Free Press staff was out and about to gather news and photos during the week. Below are a few highlights as staff found event-goers with whom to chat: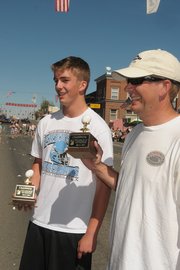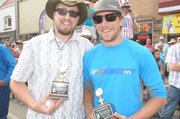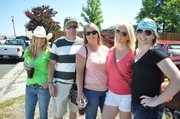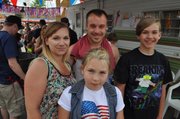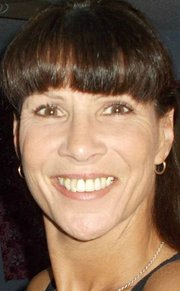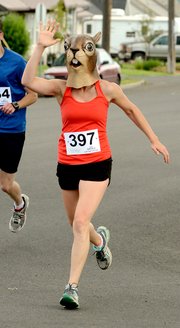 •
Streets sports started out Wednesday, July 2, with temperatures hovering just more than 70 degrees at 9 a.m.
Father-son team Tom and Grady Arnzen of Spokane, Wash., were the winners of the first day Super Egg Toss, just edging out Craig and Jay Spencer of Grangeville, also a father and son team.
"I was raised in the area so we've been doing Border Days and the egg toss for years and years," Tom said.
"But this is the first year we have won," smiled Grady, holding his egg-toss trophy and $20 prize.
Border Days Street Sports volunteer Randy Vanderwall said 694 eggs were handed out that first day.
Thursday, July 3 saw 1,052 eggs handed out with temperatures nearing 73 degrees at 9:30 a.m. Two 13-year-olds took the top prize: Nathan Lothspeich and Michael Woods of Grangeville, who will be going into eighth grade at Grangeville Elementary Middle School.
"We've been doing the toss at least five years," said Woods.
"This is our first win," added Lothspeich.
Friday, July 4 brought similar temperatures and the biggest crowds to the streets for the foot races and the egg toss. More than 1,000 people participated in the event with 1,692 eggs handed out and this time familiar faces took the top prize.
Brothers Neal and Austin Wassmuth, both graduates of Grangeville High School and past winners several times, came in tops.
"We've been doing this … forever," they laughed.
The duo then also won the toss-off between the day's three winning teams.
Egg toss trophies were sponsored by Ted and Wendy Lindsley of Super 8 Motel.
•
Border Days was a coming home experience for Lee Eckel.
"I'm originally from Grangeville. I was born right here in Syringa Hospital," Eckel said.
Eckel moved to Tulsa, Okla., "17 years ago this month," he said, and last week's visit with his wife, Terri (a graduate of Clearwater Valley High School at Kooskia), and their three daughters – Hannah, Kaci and Kelcie – was to have their kids "enjoy that good old Fourth of July feel."
The Eckels – encountered at the July 3 car show — were visiting family during Border Days, showing the girls the houses they grew up in and overall checking out their old community where, he said, "some things have definitely changed, and some things haven't"
On what he likes most about Border Days: "The small town feel of it, and knowing a lot of the people you see during it."
•
The annual Firecracker Fun Run saw 191 registered finishers and a few … different faces in the crowd.
"I don't do the fun run consistently – the last time was a couple years ago," Chelsey Banta of Grangeville said.
So why this year?
"Because of the sweet masks."
She and her husband, Shane, donned squirrel and horse headgear for the July fun run.
"What I love about Border Days," she said, "is the little unique things that bring the community together."
•
Crowds were bustling at Heritage Square July 4, checking out the vendors, all the food, and activities such as the bungee jump. Joseph Rutledge of Federal Way, Wash., was with his fiancée, Stephani Stewart, and her two kids, Emma, 8, and Treson, 13, at the ever-popular fish pond coin drop.
What does he like about Border Days? "Everything," he said. "The people are much nicer here, the atmosphere is nicer."
And being among all the frying fair food, "It smells good."
Stephani grew up in Grangeville and later graduated from school in Lewiston. The group made Border Days a part of their vacation – just prior having spent several days at Lake Pond Oreille – to visit Stephani's father, Marty Stewart, and give the kids the Border Days experience.
•
Saturday, July 5, shut down the Border Days celebration with the finale concert at the arena. Aces Up of Bonney Lake, Wash., opened for Micky and the Motorcars. The group is originally from Stanley and now lives in Austin, Texas.
"I have to say Micky and The Motorcars was by far the best concert that has played yet," said Shauna Simonsen of Grangeville. That sentiment was echoed by many concert-goers – though attendance numbers were unavailable as of press time — who stormed the Border Days arena to hear the band. Aces Up opened for the event.
"Well, I drove the piss out of my truck," Jesse "Goody" Gooding of Grangeville said before Micky and the Motorcars took the stage last Saturday evening, "then I got drunk. Then I shot off some bottle rockets. I woke up this morning. I went to visit a friend and got put to work driving tractor. Then I got drunk, and now I'm here for the concert. That's what I did for Border Days."