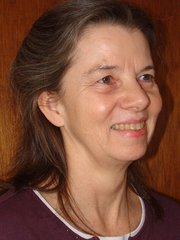 ELK CITY — Brenda Hewlett, FNP from St. Mary's Clinic, will be at the Elk City Clinic on July 29. Call 962-3267 to make an appointment.
Our prayers and thoughts go out to Jeannie and other family members at the passing of Don Olson. He had worked at the mill as a lumber grader for years, retired and moved to Grangeville. If you need anything, Jeannie, call your friends in Elk City!
The Quilt Show during Elk City Days is always outstanding! It will be on Saturday, Aug. 9 at the Community Church from 10 a.m. until 4 p.m. There will be a drawing for the beautiful raffle quilt the ladies always produce. Be sure to get your tickets when they come on sale. Call Susie for information at 842-2659.
Don't forget Elk City Wagon Road Celebration, July 19-20. The parade and accompanying events will be on Saturday with the adventure ride over the road on July 20. A full story on the event with activities and times will be in next week's Free Press.
Birthdays: Joyce Markee and Donavyn Zamora.