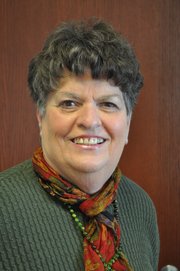 KOOSKIA/KAMIAH — The Elk City Wagon Road Celebration is this weekend. The parade will begin 10:30 a.m. on Saturday in Clearwater, everyone is welcome to attend, and parade entrants are still needed, and will receive a free hamburger lunch for being in the parade. This is an historic event re-creation. A trip, which now takes an hour or so, used to take one to three days depending on the time of year and the weather. Sure love that paved blacktop. July 20, Sunday, make the trip to Elk City along the Old Wagon Road, after having a breakfast at the IOOF Hall. They also have a quilt show, raffle, museum tour, a self-guided tour of the road, area and both towns.
Make this trip and take the entire family, lots of history, and some really good people have done a lot of hard work to make this possible and keep this road open. The road is now protected, somewhat, by being on the Historic Registry, but there are still factions out there who would like to see this road closed, and public opinion will go a long way in keeping this event going, this road open, and our pioneer history continuing. Turn on your car air conditioner and go, enjoy!
What's Happening: Kamiah Senior Center serves meals on Monday, Wednesday and Friday, starting at noon. They have music on Monday and Friday at 11 a.m. Schedule a mammogram at the Kamiah Clinic, 935-2585. Mammograms are by appointment and are done the second Wednesday of each month. Farmers' Market at Long Camp RV on Highway 12, at mile marker 68, 9 a.m. until 1 p.m. Kamiah indoor Farmers' Market in the Kamiah Mini Mall on Main Street across from the post office on Friday from 9 a.m. until 2 p.m. In Kooskia recycle on Thursday, 4 to 6 p.m. Saturday, 10 a.m. until noon, across the bridge to where the old pole yard was. Be sure to separate items. Remember the ball games on Thursday at 6 p.m. at the Kooskia City Park. Co-ed adult softball teams will be playing every Thursday through Labor Day. Everyone is invited.
Bingo set for July 18
TAHOE RIDGE — Tahoe QRU bingo is July 18, beginning at 6 p.m., and has lots of food and fun at their facility outside Kooskia on Leitch Creek Road. This week there will be a special game for a very special prize. Public is invited, but you must be older than 18 to attend.