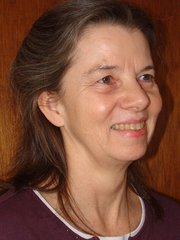 ELK CITY — Dixie Days are Aug. 2 and 3. Begin your day on Saturday with fresh baked goodies starting at 9 a.m. There will be a silent auction so if you have something to donate call the number below. They are also having a photo contest this year. And, don't forget the quilt show. They need quilt entries so if you have some to enter, call Linda at 842-2905.
Saloon to host 'Summer Extravaganza '
ELK CITY — Elk City Saloon will have its Summer Extravaganza this Saturday, July 26. There will be a barbecue, horseshoe tournament and karaoke. Everyone is invited.
It wouldn't be Elk City Days without the logging show. Registration starts at 11:30 a.m., Aug. 9, at the EMT garage parking lot. Entry fees are $5 for each event with 12 and under free. This is sponsored by the American Legion Post.
If you don't get the Hope Center newsletter, they need volunteers for their program. They will have volunteer training in August. For information call Nancy at 507-1253.
Birthdays: Greg Harris.
Anniversaries: Stan and Delise Denham, Joe and Lynn Krezminski and Wayne and Pat Phillips.
Memorials: Alice Olson.
History: Was doing some historical research on stocking of the lakes and rivers in our area. Hadn't realized it but stocking up here goes back to the 1920s! For instance, American River was stocked with "unspecified rainbow" of up to three inches Aug. 24, 1928; with steelhead on July 1, 1936; brook trout on Sept. 29, 1936; cutthroat on Aug. 18, 1945; redband trout on Sept. 16; spring chinook on April 18, 1982; Mt. Lassen rainbow on June 18, 1986; Black Canyon Kamloops in 1994; domestic rainbow in 1995; Hay spur rainbow starting in 1997; Triloid Troutlodge Kamloop in 2004. During the 1950s, the Idaho Fish and Game mostly stocked with unspecified rainbow and unspecified cutthroat. To you fishermen, this may mean something. To me, a non-fisher person, it still is interesting that our lakes and rivers have been stocked for almost 100 years! I'll share some more next week.