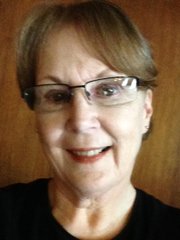 LOWELL/SYRINGA — It is a new day, the garden is producing, the river is warm, and our bodies are tan all over and covered with bites. We are busy drinking iced drinks and eating watermelon. Everyone upriver is lucky enough to have their grandchildren visiting and enjoying every minute.

The family reunions are in the 100s, the Freis, the Nuxolls, the Forsmanns, the Shumakers, the Shearers, the Swartzmans, the Eiseles, the Nuxolls, the Dominquezs, the Carpenters, the Stegner's,the Mormans, the Nuxolls, the Uhlencotts, and on and on. It was also a time for 50th anniversaries, the Freis, the Nuxolls, the Bentzs, the.... well anyway you get the picture. Some of the Freis married Nuxolls so they had to come twice, and some of the Eiseles married Shearers so they came twice, too. They all cooked gramma's sourdough pancakes and had fun in the pool, they all got sunburned and sat around the campfire at night and told stories of days gone by. I love this time of year.
Now we are getting ready for the Idaho Old Time Fiddlers, and they have such a good time with their music in the evening, and believe it or not some of them are Nuxolls so they have to come three times including Willard George who is a fiddler who married a Frei, and his brother married a Nuxoll. As John Richardson used to say, "We're going to have to put pencil to paper."
The Smith family had guests from all parts of the world, Jimmy Gouveia back east, Greg and Karen DeSanto and their daughter from Wisconsin, and Carol Nelson from San Diego.
My mom, Martha Engledow, celebrated her 96th birthday on the 4th of July with a parade and cakewalk and chicken poop bingo. Everyone came from miles away, the whole family with Steve and Cathe Bateman here for the celebration, and little Max Smith enjoying his first parade and chicken poop game.
We have an Upper Selway trip landing this week, and off we go on the lower Salmon this Friday. It's been a good and busy summer, and soon it will wind down.

Sorry about the lack of news, I'm behind on everything, but I'll try harder to keep up.
Miss Maddie came in the front door this morning and first thing she said was, "Any good stuff in the Lost and Found today Nana?"