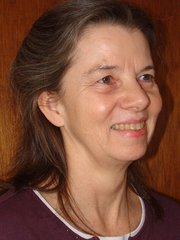 ELK CITY – Hello, dear friends. We want to invite you to a reunion. Elk City is celebrating its 152nd birthday. We would like anyone who has ever lived, worked, attended school, visited, fished, hunted, mined, logged or had friends or family in the area, or would like to get to know Elk City to come on Saturday Aug. 9, during Elk City days. Share your stories, photos, letters and history with each other. Meet old friends and make new ones.
When: Saturday Aug. 9. Where: Elk City Park (follow the signs). Time: Main parade is at 11 a.m., reunion starts at 1 -5:30 p.m.
What to bring:
A picnic meal for yourself/family. Better yet, buy your lunch at the food concessions and support a worthy cause. There will be several to choose from.

A folding chair, stool, blanket or something to sit on.

A large umbrella or shade cover. It might be hot.

A dessert that you would like to share with others!

Scanned/printed copies, or originals, of any old photos that you would like to donate to the historical photo collection of the Idaho Gold Fields Historical Society of Elk City. Copies of originals can also be made at no charge at the Elk City Hotel. Someone will be on hand to do the copies.

Copies of any old letters or written family history or stories. Copies of the originals can be made for free at the Elk City Hotel.
Don't forget to come in to the museum housed, for the present, at the Elk City Hotel gift shop. There are historical photos, artifacts, a working scale model of a gold stamp mill, and other interesting historical items.
The VFW Ladies Auxiliary is planning their annual scholarship fund-raising auction again this year. The auction will be on Saturday, Aug. 9, following the Elk City Days parade. The money raised at this auction is a major part of the awards that are given to former students of Elk City to assist them in furthering their education. All donations to this cause are greatly appreciated and can be dropped off at either Elk Creek Station or in the VFW kitchen. If anyone has items needing picked up, feel free to phone 842-2804 and leave a message.
Speaking of Elk City Days, thought you all would get a kick out of this photo of the 4th of July celebration from 1917. They had horse races down Main Street for several years. Not sure when the 4th of July celebration became known as Elk City Days, but for you newbies in town, we used to celebrate it on the 4th. It was changed to the second weekend in August so as not to compete with Border Days.
Suzanne writes, "On behalf of the VFW and its members I would like to thank the following people for helping with the revamping of our building, VFW Wilderness Post 8311, in Elk City: Sam Booth, Dave and Lynn Brooks, Karen Crosby, Kathy Curtis, Jeff Darland, Wally and Barbara Helm, Matt Jamison, Chris Lower, Nita Maxwell, Dave Newbigging, Jerry Peck, Bryce Whiteman, Darrell Vanderburr."
I would like to thank the folks at Idaho Fish and Game for supplying the information for the fish stocking historical research project, specifically, Sharon Clark and Mick Hoover.
Meetings: Water and Sewer on Aug. 5 at 7 p.m.
Birthdays: Mark Coyne and Mark Wilson.
Anniversaries: Tom and Carol Moore