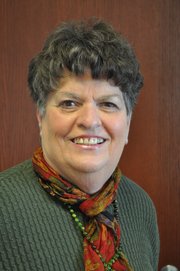 KOOSKIA/KAMIAH — Big news for the week is Kooskia Days! Beginning on Friday, Aug. 1 and ending on Sunday Aug. 3, this is a celebration of all things. Kooskia: softball games, talent show, parade, show and shine, bingo, beer garden, arts and crafts, street dance, royalty and on Sunday, Church in the Park. There will be lots of pretty girls, horses, food, fun and games. Go and support the efforts of the chamber and all those volunteers and organizations that make this possible. This happens only once a year and we have all been waiting for this event. Enjoy!


The Valley Bible Church will host an activity at the Kookia Park where children ages 4 to 14 construct cars from pre-cut blocks, and will start at 10 a.m. until 5 p.m., on Friday, and Saturday 9 a.m. until 1 p.m. with the Grand Prix race taking place in the City Hall community room at 3 p.m. You and your entire family can enjoy a day of fun, faith and love. There will be games for all ages and for the donation of 50 cents you can help those in our area suffering from cancer. Go, have a good time and help those families who are going through troubled times.


The movie "God's Not Dead" will be shown on Saturday, Aug. 9 at 6 p.m. at the Stites Baptist Church on Main Street in Stites. This is a free movie. If you haven't seen it yet, you'll want to. It's a great movie. Bring a friend and come join us. Call Karon Coburn at 962-2407.
What's Happening This Week: Friends of the Wagon Road meeting on Saturday, Aug. 2, beginning at 11 a.m. at the Clearwater Grange with a potluck and business meeting. Sure to have a report on the success of the Wagon Road Celebration. Always a great meeting, and if you haven't attended in a while, go. Harpster Bingo on Aug. 6 at 6 p.m. Kamiah Senior Center serves meals on Monday, Wednesday and Friday, starting at noon. They have music on Monday and Friday at 11 a.m. Schedule a mammogram at the Kamiah Clinic, 935-2585. Mammograms are by appointment and are done the second Wednesday of each month. In Kooskia, recycle on Thursday, 4 to 6 p.m. Saturday, 10 a.m. until noon, across the bridge where the old pole yard was. Be sure to separate items. Remember the ball games on Friday at 5 p.m. at the Kooskia City Park. Co-ed adult softball teams will be playing every Thursday through Labor Day. Everyone is invited.
If you know or make news, give me a call.