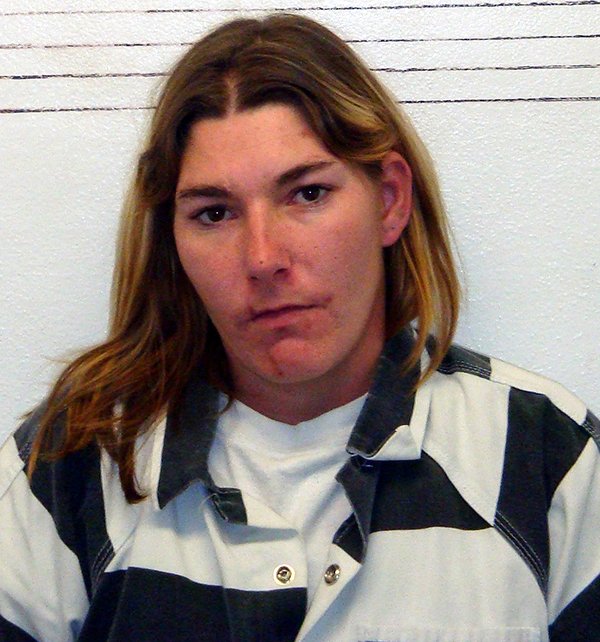 Contributed photo / Idaho County
Tara Rose Mendenhall, 27, of Elk City, is charged with second-degree murder in connection with the beating death of fellow Elk City resident Lora K. Vandenburg.
GRANGEVILLE – Charged in last fall's murder of a fellow Elk City resident, Tara R. Mendenhall on Monday pleaded guilty to an amended felony of voluntary manslaughter.
As part of a plea agreement reached between the prosecution and defense, Mendenhall would serve a minimum seven years in prison and a maximum of 15 on the charge, as well as face up to a $15,000 criminal fine and a $5,000 civil penalty, as well as restitution in an amount to be determined later.
This agreement is pending approval by District Judge Michael Griffin, who will review a soon-to-be-conducted presentencing investigation report concerning Mendenhall for his decision at her sentencing hearing set for Sept. 22.
Mendenhall, 27, of Elk City, was originally charged with second-degree murder in the death of Lora K. Vandenburg. During a Sept. 24, 2013 incident at a private residence three miles outside Elk City, Mendenhall is alleged to have beat Vandenburg, 44, with her fist, and lifted and dropped her to the ground several times. Vandenburg died in Lewiston 11 days later of injuries allegedly sustained in the incident.
At Monday's July 28 change of plea hearing, Judge Griffin, in his explanation to Mendenhall regarding the charge, noted the difference in the two charges was intent as one of the conditions to prove voluntary manslaughter is that it was committed without malice of forethought.
As part of her guilty plea to the amended charge, Mendenhall explained in her words the circumstances that led up to Vandenburg's death.
"It was an accident," Mendenhall said, following an afternoon of "driving around and drinking" that led to a dispute between her and Vandenburg concerning the victim having stolen several items of Mendenhall's, including a neckless and CDs. Mendenhall — noticeably upset and struggling to get out her testimony — admitted to striking Vandenberg with her fist, and that she subsequently dropped the victim: "I was trying to pick her up and she fell. She was deadweight," Mendenhall said.
Idaho County Prosecutor Kirk MacGregor is handling the case. Defending Mendenhall are attorneys Cathy Mabbutt and Travis D. Spears.