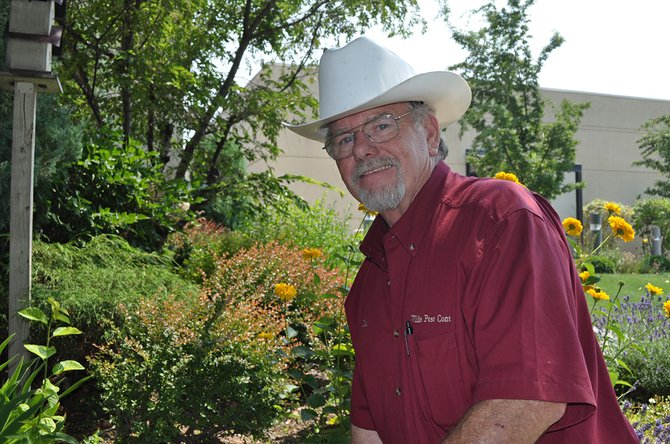 Photo by David Rauzi
Mel Wilks of Wilks Pest Control provides services throughout the North Central Idaho region.
"It's a very rewarding business," said Mel Wilks, owner of Wilks Pest Control. Along with taking care of bothering animal or insect problems, "you meet an awful lot of nice people."
For more than two years, Wilks has been taking care of problems – inside and out — with both bugs and mice for residential and commercial customers throughout North Central Idaho and the surrounding region; from Genesee, where he's headquartered, to south toward Riggins. Just recently he was conducting a regularly scheduled pest control for the grounds and interior at Syringa Hospital in Grangeville.
"Yellow jackets, hornets, mice, gophers and moles," said Wilks, are the main pest issues he sees in this region. "Haven't found any cockroaches up here yet," he adds, having encountered this insect encroachment in the Lewiston-Clarkston area.
Wilks works with customers on case-by-case control needs, emphasizing this is "pest control," he said, not exclusively eradication. Not only does he eliminate pests but he can also trap and relocate problem animals. He's happy to discuss about what chemicals he uses, their application and precautions, and he provides customers a free quote.
"I have only one thing to sell," he said. "That's myself and my service."
Wilks is insured and he is a licensed chemical applicator in both Idaho and Washington. Contact him at 791-7241 (cell) or 285-0143.