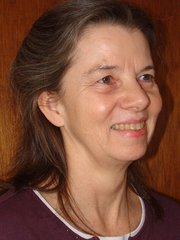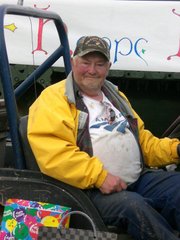 ELK CITY — When you are loved in your community, it shows, big time. Carol Doherty, Teresa Enos and friends arranged for a birthday party for Ralph Crocker's 68th birthday. It was a surprise event, held at the community park, and more than 60 townspeople attended! Everyone brought something to eat and enjoyed the huge cake Teresa made for the occasion.
Great news Elk City! The Elk City Area Alliance submitted a Community Appreciation grant application to the Lewiston Moneysaver and was successful! We will be able to replace a water heater in either the medical clinic or the public restrooms. Thank you to the Moneysaver for your kind consideration in awarding this grant and the help it will be to our community.
Even though the comment period for opposing the destruction of our mining history by "straightening" Crooked River is past, it wouldn't hurt to still let your thoughts be known – maybe to the Regional Supervisor in Missoula. Call or write, Northern Region, Federal Building, 200 East Broadway, P.O. Box 7669, Missoula, Mont., 59807-7669. The phone number is (406) 329-3511.
Thanks to the readers of this column for sending information on Old Golden, the Buckhorn Creek Road, and Fall Creek. If you have information/history of the area and haven't sent it to me yet, please do so.
Elk City Days Plans: Concessions stands will be presented by the Fire Department and the Elk City Area Alliance. Remember these are fund-raisers for these organizations for the benefit of the community so plan sampling all the food!
Meetings: EMT training on the 10th; American Legion at 7 PM.
Birthdays: Katie Cox, Elizabeth Tow, Bethany Wall, and Justin Anderson.
Anniversaries: Jake and Lacey Chaffee, Gabe and Rebekah McManus, and John and Teresa Enos.
History: (continued) Three Chinese miners that were forcibly evicted from a claim in Elk City Mining District filed suit in district court. Judge Willis Sweet, the District Judge, ruled that "the Chinese have no rights whatsoever on mining lands in the United States." This ruling effectively shut down the Chinese miners. In 1870, there were 600 Chinese in Elk City. In 1888 there were 400 and by 1890 only 35 remained.