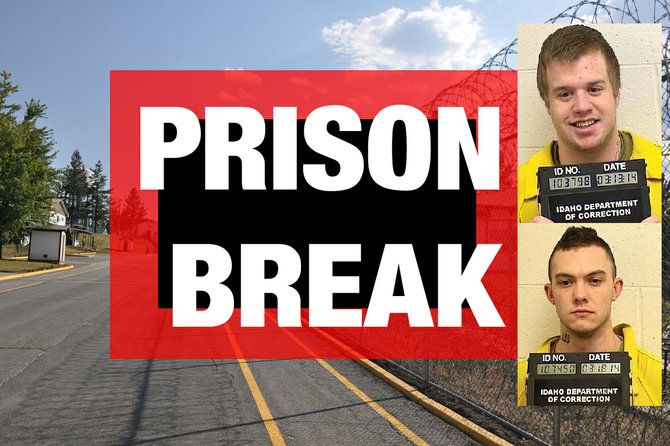 (UPDATE - 12:30 p.m., June 4) - COTTONWOOD -- The Idaho Department of Correction is searching for two inmates who walked away Wednesday, June 4, from North Idaho Correctional Institution in Cottonwood.
Tyler Dean Davis and Dylan James Ames walked away while helping unload a delivery truck at 10:45 a.m. PDT.
Davis, 23, is white, five-nine, 200 lbs. with brown hair, green eyes and a fair complexion.
Ames, 23, is white, six-zero, 175 lbs. with black hair, brown eyes and a medium complexion.
On March 4, 2014 in Ada County, Davis was sentenced to two to five years for grand theft.
On 02/26/2014 in Kootenai County, Ames was sentenced to five to 10 years for one count of possession of a controlled substance and two counts of illegal possession of a controlled substance with intent to deliver.
Anyone with information about the men's whereabouts should contact their local law enforcement agency.
---
(June 4, 11:30 a.m.) - COTTONWOOD – North Idaho Correctional Institution at Cottonwood is currently reporting the escape of two inmates from its facility.
Information at this time is the two men were reported missing around 10:45 a.m. Wednesday, June 4. They were last seen on foot headed north; last seen on the Cottonwood Ski Butte hill.
Inmates were dressed in green T-shirts and blue jeans.
Multiple law enforcement agencies are currently engaged in a search for the pair.
Residents in the immediate area are being advised to secure their homes and vehicles. If inmates are spotted, law enforcement advises people to call 911; do not approach or attempt to apprehend the pair.