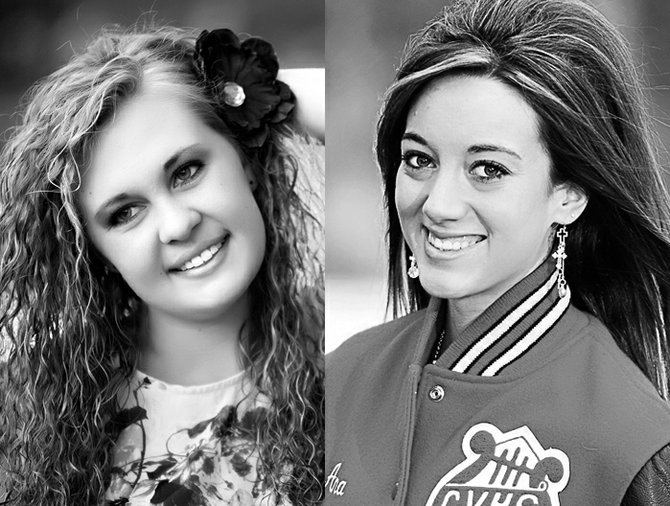 KOOSKIA — Clearwater Valley High School will honor valedictorian Adrianne Nuxoll and salutatorian Ana Pauley at its class of 2014 graduation Friday, June 6, 7 p.m.
Nuxoll plans to attend the University of Idaho where she will major in elementary education with a minor in science.
"My parents and grandparents have been a huge part of my success. They have always been there to encourage me, reward me and to help me strive to keep pushing forward," she said. "Not only has family contributed to my success but so have CV teachers and staff."
Nuxoll said school secretary Vickie Sears and counselor Sandra Russo have been especially instrumental in helping her.
"I have also worked hard to remain focused on school, to avoid negative peer pressure and to stay true to myself and the person I want to be," she added.
Pauley will attend Carroll College in Helena, Mont., and pursue a career in the medical field. She plans to obtain a biology degree then attend medical school, eventually going into pediatrics.
"I owe a huge thanks to my parents for helping me complete numerous scholarship applications, for encouraging me to always be involved in extracurricular activities and for always providing love and support in everything I do," Pauley said. "I would also like to send huge thanks to my teachers for not only helping me graduate, but also for significantly helping me prepare for college."