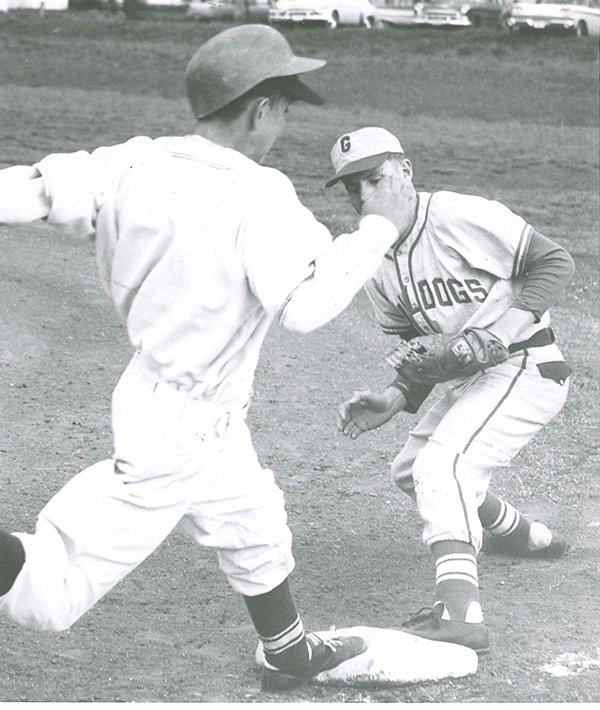 10 YEARS AGO
MAY 31, 2004
•A ceremonial groundbreaking was held for a new steakhouse to be constructed at the former Crossroads Café site in Grangeville. Local real estate agent Becky Robinson and her parents, Ernie and Judy Robinson purchased the land for what proposes to be Ernie's Steakhouse and The 41 Club.
•WHITE BIRD – The City of White Bird was recently presented a three-by-five American flag from Jonathan Taylor, a 2001 Grangeville High School graduate, currently a munitions systems specialist with the U.S. Air Force.
20 YEARS AGO
JUNE 2, 1994
•Frances Zaunmiller Wisner, who for many years gave Idaho County Free Press readers a taste of life on the Salmon River in Idaho's wilderness, will be honored posthumously with the rededication of Campbell's Ferry Bridge in her name.
Her dogged efforts resulted in a pack bridge, built during the winters of 1955-56, that crosses the Main Salmon River providing the only passage out of the area during many months of the year.
She devoted many of her columns in the Free Press to the need for a bridge. She deluged congressmen with letters and finally, Sen. Henry Dworshak got legislation passed that appropriated money for the bridge.
30 YEARS AGO
MAY 30, 1984
•Superintendent Bill Eimers will be ending a very successful 35-year career in education this July.
40 YEARS AGO
JUNE 5, 1974
•Grangeville Elementary students from the sixth and seventh grade science class made a field trip to the Clearwater Ranger District.
50 YEARS AGO
JUNE 4, 1964
•The biggest loss to burglars within Idaho County in many a year was suffered by Mr. and Mrs. Azel Kludt. Burglars looted their home and many thousands of dollars worth of loot were taken from a 250-pound safe hoisted through the window of a temporarily empty house.
60 YEARS AGO
JUNE 3, 1954
•Pat Rooke, Cottonwood, is queen of the July 3, 4 and 5 Border Days. Jonna Wright and Diane Olmsted are princesses.
70 YEARS AGO
JUNE 1, 1944
•E.S. Stoddard and wife arrived in Grangeville from Kennewick, Wash., to open a plumbing shop.
80 YEARS AGO
MAY 31, 1934
•A proposal for using a part of the waters of Yellowstone Lake in the famous national park to augment insufficient water supplies in the Snake River Basin, across the continental divide, was broached at an Idaho Planning Board meeting.
90 YEARS AGO
JUNE 5, 1924
•Walter McAdams flew an airplane from Lewiston to Grangeville in 35 minutes Sunday afternoon.
100 YEARS AGO
JUNE 4, 1914
•At the land opening under the new enlarged Homestead Act this week more than 50 filings for acreage on the Snake and Salmon rivers were made before the various commissioners.
110 YEARS AGO
JUNE 2, 1904
•We believe implicitly and unqualifiedly in Theodore Roosevelt. Whatever Theodore Roosevelt thinks, does or wants is right.
•Decoration Day was fittingly observed with a parade from the Masonic hall to the cemetery. School children participated. Business houses were closed from 9 a.m. until noon and nearly the entire town united in paying honor to the dead.
120 YEARS AGO
JUNE 1, 1894
•Only actual resident freeholders and heads of families can vote on the special school tax proposition.
•The Melnor Road is passable for horses and will be in good condition in another week. No horses have gone into Warrens yet, although the trail is practically open.