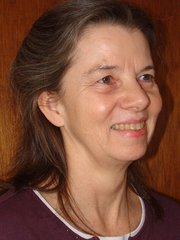 ELK CITY — News is kind of sparse here lately. Some commercial mushroom harvesting permits have been sold but the "rooms" are not ready yet – too much snow still up there. This time last year, the town was bustling with the buyers and the pickers.
Congratulations to George Waldenmyer (AKA, Waldy) of Dixie in receiving his "Quilt of Valor" for his service during WWII! His story and photo were in last week's Free Press.
Plans for Dixie's 4th of July annual picnic in the park and celebration are under way with their HCSC auction planned for July 5 (donations are welcome). Call Walta for information at 842-2306. And don't forget Dixie Days on Aug. 2 and 3.

Plans for Elk City Wagon Road days in Clearwater culminating in the adventure of driving over the old road are well under way. Watch for posters around the area.
Elk City Days plans: Hopefully, you kids are making plans to participate in the kids' parade scheduled for Friday, Aug. 8. Get your parents involved in helping to make this the best parade ever!
Meetings: Food Bank on June 17.
Birthdays: Missy Osborn, Jessi Smith, Zach Mann.
Anniversaries: Lee and Heather Enos, David and Stacey Phillips, Jake and Lacey Chaffee, Gabe and Rebekah McManus and John and Teresa Enos.
History: Golden, now called Old Golden, to distinguish it from the Golden along the river, was originally located two-and-one-half miles up Buckhorn Creek from the South Fork of the Clearwater. Andy Johnson staked a claim there in 1888 and a store and post office was later established with the road to be kept open for mail delivery. Golden was "moved" to its present location in about 1909.