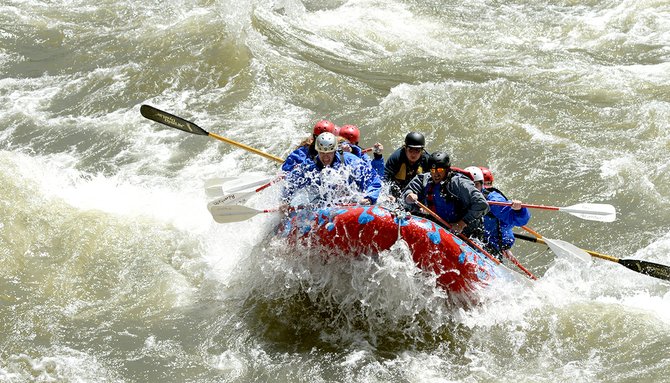 Photo by Andrew Ottoson
River runners steered a wide variety of watercraft around and sometimes through the "Haystack Wave" in the Lake Creek Rapids east of Riggins during the Big Water Blowout last Saturday, June 7. Pictured is Wild River Adventures guide Thad Ledgerwood's raft punching through one of the lesser waves below the Lake Creek Bridge.
Wild River Adventures proprietor Matt Lane called the Saturday event a "big success" both on the river and at the dutch oven cookout.