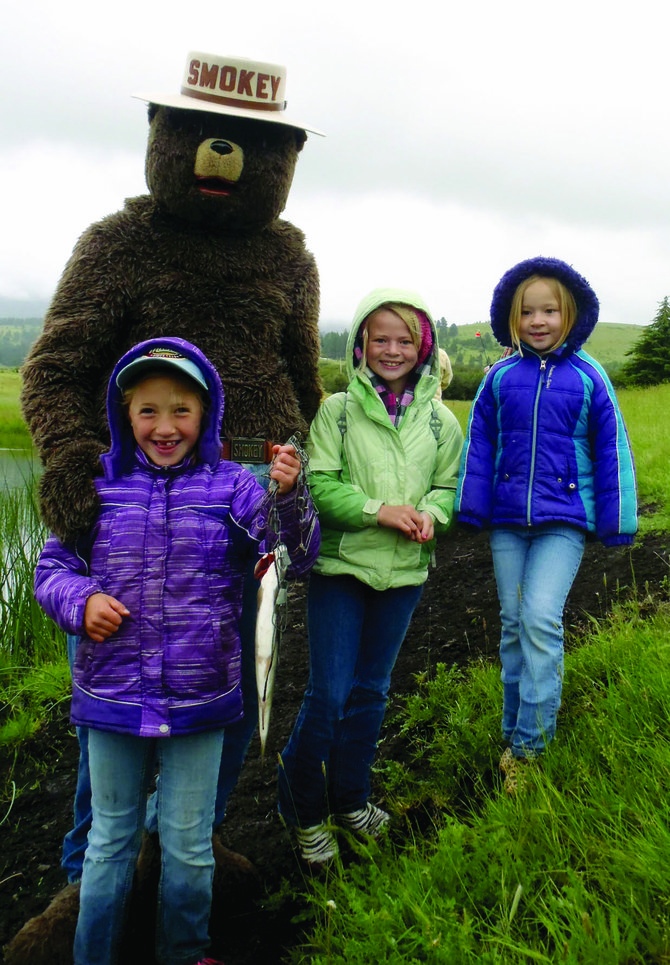 GRANGEVILLE — The annual Free Fishing Day kids fishing derby held at Wilkins Pond last Saturday June 14, brought out volunteers from the Wilkins Family, Nez Perce-Clearwater National Forests, Idaho Fish and Game, the Bureau of Land Management-Cottonwood office and the local Lions Club chapter.
Despite rain, about 50 kids participated.
The day's events included big fish and casting contests and many prizes, which were donated by Rae Brothers Sporting Goods.

Big Fish contest winners: ages 0-8: Tabatha Stonir; ages 9-12: Ciara Chaffee. Casting contest winners: ages 0-8: Casey Holmquist; ages 9-12: Ethan Johnson.