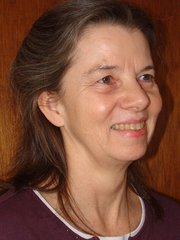 ELK CITY — Hey, baseball lovers, plan to come and play or watch the game between the Forest Service and town folk during Elk City Days. It will take place on Friday night at 6 p.m., Aug. 8. Wouldn't it be great if you had uniforms like in the photo accompanying this article!
The Elk City School and Community Library will be open throughout the summer on Wednesdays from 11 a.m. to 2 p.m. The library offers a wide selection of non-fiction and fiction books, DVDs, VCRs and magazines for children and adults. It is also possible to request items from other libraries in the region through the Valnet system.
Dr. Secrest will be in the Elk City Clinic on June 10. Be sure to call for an appointment.
Meetings: Sew Help Me Quilters on June 24.
Birthdays: Jim Lyke, Karl Phillips, Wendy Paisley and Logan Mann.
Anniversaries: Fred and Jannah Denham.
History: The Lone Pine Mine was the largest and most successful mine near Golden. It was located in 1907 and 1908 by J. N. Harmon and D. F. Morrow. When F. O. Muller acquired the property in 1927, a ball type of mill was installed which increased the mine's production. Wendell Morse was the operator of the mill at that time. The mine produced a little more than half a million dollars in gold. (For those of you not familiar with mining and mills, I'll describe what a ball mill is in the next column.)