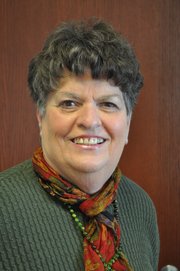 KOOSKIA/KAMIAH — This is a big Saturday here in Kooskia. The community yard sale at the Kooskia Park is sure to be the highlight of the weekend. Tahoe Quick Response Unit is sponsoring a gigantic community yard sale in the park with food, live entertainment, and of course, lots of goodies to plow through to find the one special thing you have been looking for all your life. Bring down all your sellable stuff, a table, chair, and join the fun, or just come shop, eat and be entertained, as well as help support the efforts of this group's community yard sale.
You can learn line dancing, free. This was held last year and was very successful. Country dancing is the most fun, most casual, and least stylized form of social dancing. Western line dancing (Boot Scootin' Boogie, Cotton Eyed Joe, Tush Push, Electric Slide, etc.) has made country dancing one of the most popular, due to its appeal to every age group, and young and old alike can do it. The free western line dancing lessons are being offered in the Pow Wow Room at the Lewis-Clark Resort, 4243 Highway 12, near Kamiah. Lessons are from 10:30-11:30 a.m. every Wednesday in July, beginning July 9. There will also be special Irish dance lessons every Wednesday from 10-10:30 a.m. Youth and adults of any age are welcome. Dance instructors are Eddie Bonham and Dona Brown. The free lessons are sponsored by the Lewis-Clark Resort and the Diehard Sports Association. Contact Dona Brown at 935-2140 for information. Come on out and kick up your heels as you learn the art of western line dancing and the Irish jig.
On Friday, June 27, the Kamiah Woodland 4-H Club will be holding a special event in the basement of St. Catherine's Catholic Church in Kamiah. Everyone in the area of all ages, who sew are encouraged to take part in this, sure-to-be fun event. Sewers will be making infants and young children's clothing to donate to The Hope Center, a nondenominational, non-profit organization which offers help with parenting, relationships, and life skills, to parents in the area. Lots of items are needed and everyone is welcome to help. For information on how you can help, or how you can contribute, call Elayne Murphy at 926-7464.
What's Happening This Week: Community Yard Sale in the Kooskia Park on Saturday from 9 a.m. until 3 p.m.; food, fun and lots of shopping. VFW Bingo, June 20, beginning at 6:30 p.m. with lots of food and fun at their facility in Kamiah next door to Loving Hands Resale. Kamiah Senior Center serves meals on Monday, Wednesday and Friday, starting at noon. They have music on Monday and Friday at 11 a.m. Schedule a mammogram at the Kamiah Clinic, 935-2585. Mammograms are by appointment and are done the second Wednesday of each month. Farmers' Market at Long Camp RV on Highway 12, at mile marker 68, 9 a.m. until 1 p.m. Kamiah indoor Farmers' Market in the Kamiah Mini Mall on Main Street across from the post office, on Friday from 9 a.m. until 2 p.m. In Kooskia recycle on Thursday from 4-6 p.m. Saturday,10 a.m. until noon, across the bridge to where the old pole yard was. Be sure to separate items. Remember the ball games on Thursday at 6 p.m. at the Kooskia City Park. Co-ed adult softball teams will be playing every Thursday through Labor Day. Everyone is invited. Kamiah Presbyterian Church will have their weekly free soup lunch, from 11 a.m. until 1 p.m. on Thursday. If you know or make news, give me a call.