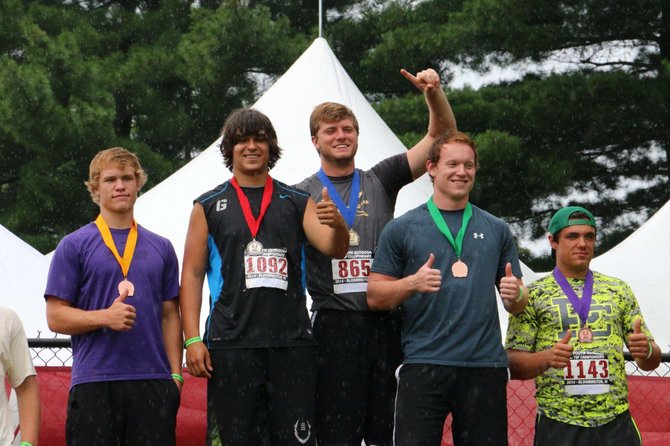 BLOOMINGTON, Ind. — With a new personal record discus throw, Grangeville's Drew Lindsley lifted himself to near the top of the upper echelon of the nation's discus throwers (ages 17-18). Set to enter his senior year at GHS this fall, Lindsley placed second at the 2014 USA Youth Outdoor Track & Field Championships on Saturday with a throw of 173-5.
Lindsley had launched a couple of 180-footers during warmups, his dad Ted said, and was within four inches of first place on the final throw, when "the other kid threw 177-3 to win it."
"It was a humid morning with light rain," Ted Lindsley said, "but Drew loved the circle...so we were on pins and needles hoping for a big day and luckily we got one."