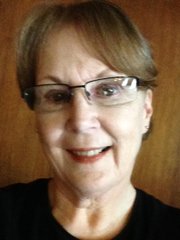 LOWELL/SYRINGA — Lowell and Syringa, just up the highway from Kooskia, on the banks of the Lochsa and Clearwater Rivers, first week in March, this ace reporter decided nothing was coming in as far as news, so go on out after it. Friday, put on my boots, gloves, scarf, hat, jacket and ski pants, up the Selway River I walked. No trucks, no fellow walkers, no snowmobiles, not even a jogger. Spotted four turkeys and about 25 geese. Saturday, same routine, only it's raining so took umbrella, same four turkeys and some cougar tracks, no sign of the geese. Sunday, and this time it's snowing to beat the band, the wind is blowing and it's a whiteout. No other living human being out and about, no turkeys, no geese, and the cougar must have been heading out of town, no more tracks. Even a cougar sighting or attack would have given me a reason to get up the next day. But nothing, I was "one with the earth," and the earth was frozen and cold as well as this reporter, I mean ace reporter.
Sulking back inside my office, shedding all my wet gear, big news breaks out. The Idaho Department of Fish and Game caravan pulls in. They are here for their annual weeklong stay with trucks and trailers. They have equipment and machines to die for. Something is finally happening in Lowell, I almost kissed them. Are they working on the elk count? Are they counting fish? Are they hunting wolves? I don't care, they're here and we have news in Lowell!
Surely something will open soon, the highway is opened and closed day to day, week to week, Syringa is quiet, Wilderness Inn looks dead, and Cougar Canyon Station has icicles hanging off the gas pumps. No building going on along Highway 12 or the Selway River, soon we'll all be out getting ready for rafting season.
March will keep my heart beating at least until April. But I do have a good quote for this week all the way from White Bird, Idaho. Scott Lindsey, who's working with "Cook Construction" on the Glover Bridge up the Selway River (they are just about done), was telling me about his grandchildren. He and his wife, Annette, who by the way likes my article, thanks, Annette, they have one little guy who just finished kindergarten last year, didn't catch his name. Got off the bus on his last day of school with a big smile. They asked him how it went and he said as he high fived, "Now my first summer vacation!"