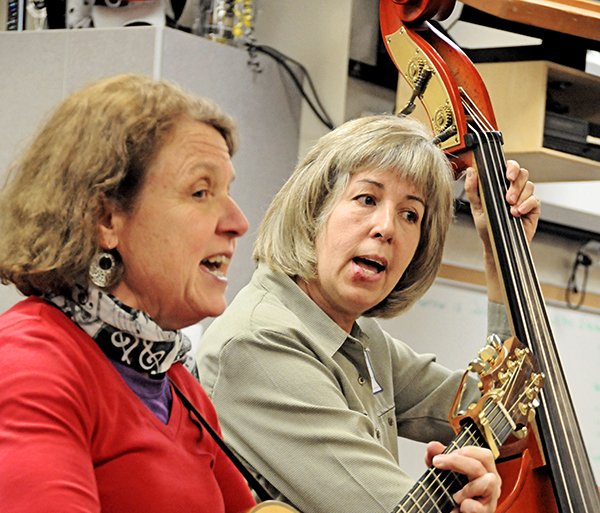 Photo by Lorie Palmer
The band Buffalo Hump Syndicate performed for Grangeville Elementary Middle School students Feb. 25.
GRANGEVILLE — School children had the chance to learn about transportation through music when the band Buffalo Hump Syndicate put on the program "Americans on the Move."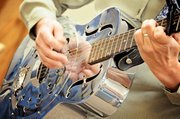 Grangeville Elementary Middle School fourth and fifth graders listened to the four-piece local band last Tuesday, Feb. 25, who discussed various modes of transportation which early Americans used to move from one place to the next. The band also performed at Kamiah Elementary School Feb. 20.
"I've been working on the railroad," children sang as Kathy Hedberg, Helen Smith, Pete Northcutt and John Henderson played a variety of instruments.
Children were encouraged to listen to the sounds of the instruments and follow through with such events as the gold rush, displacement of workers in favor of machines, and traveling adventures.
"Listen carefully to the stories in not only the lyrics of the songs but also in the way the instruments are played," Smith said as Henderson's harmonica mimicked the whistle of a train.
Songs included Shenendoah, John Henry, a song about the orphan train and the Wabash Cannonball. One song told the story of the Appaloosa: "There's blood on the snow in the hills of Idaho, but the heart of the Appaloosa never dies."
Buffalo Hump Syndicate takes its name from a mining company that operated in Idaho County in the late 1800s and early 20th century. For questions call Smith at 983-7910.