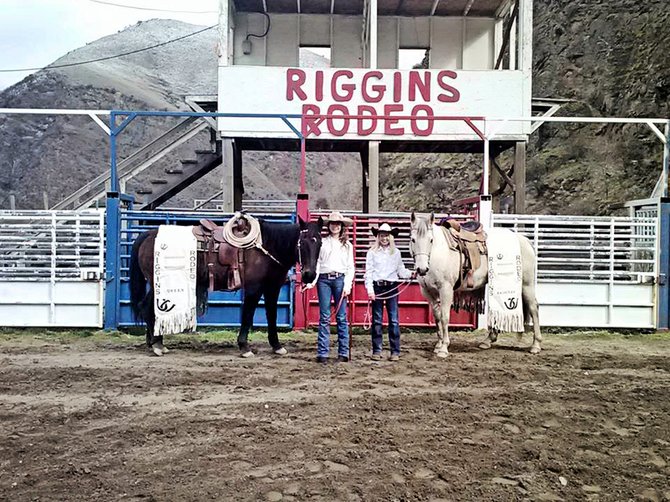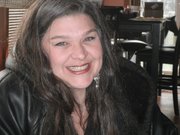 WHITE BIRD — We got a little more snow last week and it brought a few laughs for me and my friends. There's a group of people who live around Cottonwood, who come down here for church every Saturday. After church they always bless me with their presence at Canyon House. We were sitting around the table looking out the window and watching the wind blow the snow up! Those prairie folks thought it was pretty funny, that when you're at the bottom, everything goes up from here!
A great big atta boy to all those who showed up at the community meeting last Friday. Even though we had to change the venue at the last minute, we still had a turnout of about 75 people. I think that's pretty impressive, considering what a small community we are. It just goes to show, that keeping our school is important to a lot of people, not just those who live within city limits. Kent Stokes talked to all of us and made it more than clear that the school board wants to help do what's best for White Bird, which would be turning the school into a city center. He pointed out the fact that it's now or never. If we don't figure out a way to come together as a community and save this building, we will never have the chance again. Once it's gone, it's gone. One thing that Kent said that stood out was, "We want White Bird to be as good as White Bird can be." Well, me too! So for all of you who live in the city limits, the next city council meeting is March 10. I urge you to attend and start paying attention. Our mayor said that White Bird just can't afford to keep this school. We better start going over the budget and figure it out. We have the will, we will find a way. We will have a meeting real soon so we can all go over this again together. I will keep you posted. If you have any ideas e-mail or call me.
Riggins had their queen tryouts for their rodeo last weekend and our Cassie Chandler won! Cassie won queen and Phebe Rupp will be princess. Congratulations, girls. We are very proud of you!
Bessie Cullin is closing up shop and heading to Lewiston. She wanted me to make sure and thank all of you who supported her. It makes her sad that she had to close up, but it's really hard to keep a business going in this small town. I wish you lots of luck, Aunt Bessie, and I hope you have all kinds of new doors opening for you.
The Joe Wilson's Saint Patty's Day sausage breakfast will be on March 16. Breakfast will be served from 7:30 a.m. to 12:30 p.m. This is always a fun meal with your neighbors. If you would like to buy some of the wonderful sausage, you can call or come by Canyon House ahead of time. You can preorder the sausage so that we make sure we have enough for everyone. It costs $12 for about four pounds and it's really good.
Canyon House will be celebrating its 11th anniversary on March 22. Thank you very much to everyone who has made that possible. Come in and sign up for door prizes and get some great deals. We have all kinds of new gift items and more on the way! You can also like us on Facebook. Sometimes, Facebook fans get special deals!
There were 16 players at last week's cribbage tournament. The sisters swept house, with Lydia taking first and Laurie taking second. Join in next week, same time, same place.
Happy birthday this week to: Peg Marek, Sam Pearce, Andrew Carlson, Ann Zumwalt, Jonathon Rhoades, Shelby Franzen, the wonderful Jeannie Fitch, Stephanie Reese, Jacob Ingerson and Mic Hanson and his beautiful daughters, Tressie and Treana.