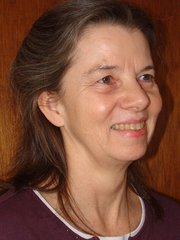 ELK CITY — Suzanne and Sonja are at it again! They must like to work hard or is it that they are committed and believe in their mission – seeing that the VFW Post has incoming funds with which to work. They are putting on a fund-raising dinner for St. Patrick's Day on March 15. When you attend you will not only be helping out the Post but will be treated to a dinner of traditional corned beef and cabbage, potatoes, bread and dessert. Donations accepted for the meal. RSVP at 842-2392.
We went to the girls' volleyball tournament out to Cottonwood on Saturday to watch the granddaughters play. It was such fun although we had to drive to the high school to catch a game then back to the grade school to catch a game – back and forth several times – since the girls were on different teams according to their grade level.
Don't forget the Baptist Church will be having its winter revival, March 9-11. Sunday, March 9, services will be at 11 a.m. and 6 p.m. Monday and Tuesday, March 10 and 11, they will be at 6 p.m. Everyone is invited to attend.
"A free people [claim] their rights as derived from the laws of nature, and not as the gift of their chief magistrate." —Thomas Jefferson, Rights of British America, 1774
Reminder: Volleyball every Thursday at 6 p.m. at the school. Elk City Community Calendars can be picked up at the store
Meetings: Elk City Area Alliance, 7 p.m. at the Forest Service, Monday, March 10; EMT Training at 6 p.m. on March 11; American Legion at 7 p.m. on March 12; VFW Post (7 p.m.) and Auxiliary (5:30 p.m.) on March 13.
Birthdays: Anne Smith, Dawltin Phillips, Rolph Olson, Debi Harris and Lacey Chafee.
Memorials: Garth Jensen.
History: Just 18 months after they were married he left again for America leaving his wife and 6-week-old son. His wife told him she was afraid to cross the ocean so he sailed alone. In 1885 he came to Elk City and the Chinese population at that time was about 500. Here he started a general merchandise store until 1906. He also had some mining interests in this district. When the expulsion of the Chinese came he lost more than $30,000 in credit accounts he held for his countrymen.