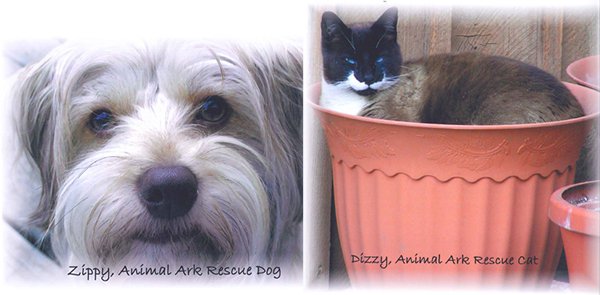 Do you have extra time, space and love? A stray animal could benefit from your assistance.
"Animal Ark is in desperate need of volunteer foster homes for rescue dogs and cats in Grangeville and in the Camas Prairie area," explained volunteer Mary Ann Davidson of Grangeville.
Davidson has worked with Animal Ark for more than 25 years and became more active again during the past five years.
Stray animals that are picked up and brought to the Grangeville impound area by the Grangeville Police Department animal control officer and are not claimed fall into the arms of Animal Ark volunteers.
"Animal Ark takes care of spaying and neutering animals immediately before they ever go to a foster home," Davidson explained. "They are also vaccinated, all at the cost of Animal Ark."
Animal Ark is a nonprofit organization that is completely dependent upon donations and volunteers.
A foster family, Davidson said, provides social training and other forms of training – just as if the pet were their own – until a permanent home can be found.
"We really rely on the foster family to tell us what sort of disposition the pet has and things like does the pet get along with other animals or kids," she said.
Davidson said Animal Ark hopes the people of Grangeville and the surrounding area will open their hearts and homes to needy pets.
Pet food and other care can also be assisted by Animal Ark.
For details call 983-0366.