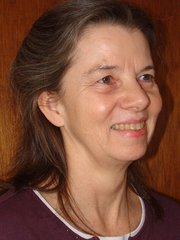 ELK CITY — Just look out your window or drive into town and you will see spring has sprung – even though it is snowing this morning (Monday as I write this).

There's a petition around town to "encourage" the Fish and Game to help with feeding "their" elk. There are at least five or six folks here who have horses and feed hay throughout the winter. Problem is, they have to buy extra hay in order for their horses to have enough to eat because the horses always invite the elk to dinner! Or maybe it's the elk who invite themselves! Mind you, these folks are not feeding the elk. And we all love to see the herds that hang out here in the winter. But, those elk can be big eaters. So maybe the rest of us in town could help with the cost of the hay or the state could cough up some money. After all, the state wants the Idaho Commission on the Arts to spend money on jokes, storytelling and rhymes (IDAPA40.01.15) so why not elk?
Reminder: Volleyball every Thursday at 6 p.m. at the school; Elk City Community Calendars can be picked up at the store; St. Patrick's Day fund-raiser dinner at the VFW on March 15.
History: Lee Mann left Elk City and went to Wenatchee, Wash., where he was involved in the fruit growing industry there for the next 18 years. In 1928, his wife became ill but died before he could reach China. While there he met his son he had not seen in 49 years and his seven grandchildren. He returned to America and in 1931 came back to Elk City. While here, he disposed of some mining interests he had here.
Meetings: Idaho Food Bank on March 18.
Birthdays: John Markee and Tom Moore.