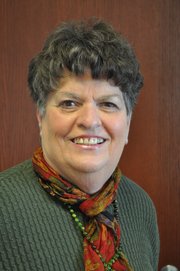 KOOSKIA/KAMIAH — Every once in a while someone comes up with an idea that is inspired. This is such an idea. Dottie Newman of Kamiah contacted Donna Stanley of Montana to implement the Princess Project in our area. The Princess Project allows any student from Kamiah, Kooskia, Greencreek, Craigmont, Nezperce, Cottonwood, Stites and Grangeville to pick out a prom gown at no charge to the student. Talk about a dream come true. The catch in the project is where to get the gowns. That is where you come in. Go through your closets, daughters, friends and family closets and donate a dress to the project. Check the local thrift stores for suitable gowns. Seldom do you get a chance to make a huge impact on a child's life, other than your own. Well here is your chance. This will be something a young lady will remember all the days of her life. To donate, call 935-5399. The gown giveaway will be held on Saturday, March 22, noon until 6 p.m., at the Sacajawea Café conference room, 4243 Highway 12 in Kamiah.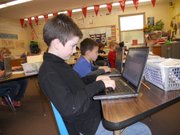 Idaho Soil and Water Conservation District will host a free workshop for private landowners at the Kooskia Community Center on Tuesday, March 18, 9 a.m. until 3 p.m.; lunch will be provided. Funded in part by the Idaho Department of Lands in cooperation with the Forest Service, this is a one-day workshop and if you have land, you should be at this one.
Mark your calendar for Saturday, March 22. Admission is $15 per person and tickets will be sold at the door. The price includes a meal which includes chili and taco salad and a drink, the dance, and there will be a raffle and silent auction. Doors open at 5 p.m. and you must have your chili and/or pie entry at the event by 5 p.m. Dinner is served at 6 p.m., and music will begin promptly at 7 p.m. The dance is a fund-raiser sponsored by project ICARE (Cancer Assistance and Recovery Effort), which helps people in the community who are actively undergoing treatment for cancer. This is a non-profit group and depends entirely on donation and fund-raisers. For information call 476-5971 or 983-9267.
The Life Center Church, between Kooskia and Kamiah, on Highway 12, will be having a talent show on March 15, with orientation beginning at 9 a.m. and competition starting at 10 a.m. Registration to participate is $45 in any of the talent categories, which include singing, dancing, comedy, musical instrument, art, writing, or check and see if your talent is among the acceptable talents. Admission at the door is $5 adults, $3 students, and children 5 and younger are free. Contact for information is Nate Roberts at 819-9115 or e-mail, bigpapisbosos@yahool.com for rules and questions, or call the Life Center at 935-0362.
What's Happening This Week: Kamiah Senior Center serves meals on Monday, Wednesday and Friday, starting at noon. They have music on Monday and Friday at 11 a.m. Schedule a mammogram at the Kamiah Clinic, 935-2585. Mammograms are by appointment and are done the second Wednesday of each month. In Kooskia recycle on Thursday from 3:30 to 5 p.m., or Saturday from 10 a.m. until noon at the Recycle Center just across the bridge near where the old pole yard was. Be sure to separate items. The Indoor Farmers' Market in Kamiah at the Mini Mall, 411 Main Street, which has My Health Food Store, Creative Spirit Gifts and Dreamweavers Salon, is open every Friday from 10 a.m. until 2 p.m. Lots of end-of-season fruits (apples), and baked goods. Public is welcome and everyone is invited to sell their fruits, baked goods and vegetables. Call My Health Food Store at 935-2310 to sign up for a space or get information. Kamiah Presbyterian Church will have their weekly free soup lunch from 11 a.m. until 1 p.m. on Thursday. Kamiah VFW will have their bingo party on Friday, March 14, beginning at 6:30 p.m. at their facility next door to Loving Hands Thrift Store in Kamiah. Tahoe QRU will have their weekly "donut break" at their building on Leitch Creek Road from 9 a.m. until noon. Public invited to stop and talk and meet the crew, your neighbors and enjoy the games. Bring your cribbage board and come on down.
If you know or make news, give me a call.