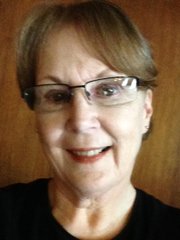 LOWELL/SYRINGA — Spring has sprung, what I see here in Lowell is not green grass, it's not the sun shining overhead and locals basking in it with a fish on the end of their hook, it's not butterflies and tulips, or robins finding worms and singing from the tree tops, it's not tank tops and bikinis on our beautiful bodies, or even shorts and flip-flops, none of those things are happening in Lowell.
What I do see is the Lochsa River rising, mud everywhere, rafters, boaters and kayakers outside my front door asking what the code is for my Internet, eating humus, buying firewood and ice, (so they did bring their wallets) wearing purple and teal and a funny shade of orange, with their foreign cars and their Patagonia outfits on. They are using last year's gear and kayaks and they are all underweight. I can't decide whether to join them around the campfire or call 911. Only kidding, actually they are the nicest of folks and even though they come in in the middle of the night after discovering Wilderness Gateway Campground still has snow, they are very well-behaved and always stop and pay for their wood and cabin before they head out for the day. We are lucky to have such a great river system going right by our door.
By mid-April we will have spring, the calendar is just a little ahead of us this year. We have our annual Cinco De Mayo Fest with rafting and refreshments on the first weekend of May as always, so soon Lowell and Syringa will have restaurants, gas, camping, training trips on the river, and Lorraine Smith will have fresh huckleberry and blackberry pies ready to order at River Dance Lodge. Steve and Ann Ryan will have The Wilderness Inn Restaurant open and ready with all the finer things in life. Tres Rios Bar and Grill with burgers and accoutrements will be open and ready to serve the locals, the traveling public, and our return guests in the style that they are accustomed. Cougar Canyon Station will have gifts and groceries and gas, it will be a spring that dreams are made of, and we will be a real town again. No more landslides or closing of Highway 12, no more slush, no more boots, life will be good to us.
Ran into some old friends and neighbors last week, Gene Lloyd, Jim and Charlotte Baylor, and Lisa Dominquez; they were a sight for sore eyes, and all just really happy positive people. It was good to get out and about and wish it didn't take a colonoscopy to visit with friends, ha, ha.
Mr. Max turned 6 months old, he smiles all the time, he is the happiest baby I've ever seen, but no quotes yet. If he needs something at this age he gives us a look, and we know what he wants! Here is a picture of our newest dishwasher!