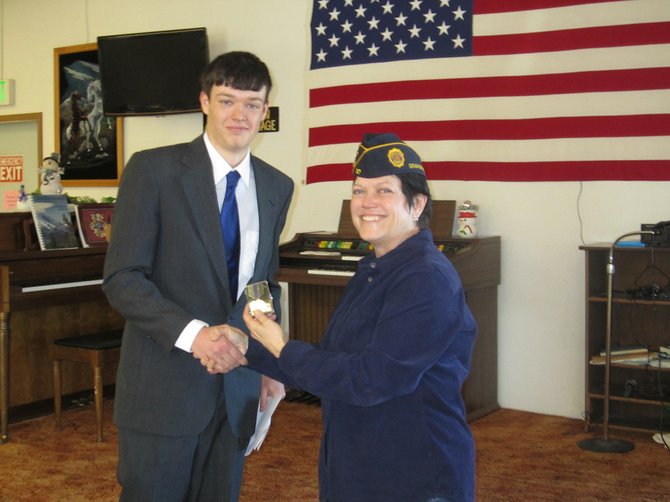 GRANGEVILLE — Joseph (Joey) Higgins won the American Legion Post No. 37 competition for the American Legion High School Oratorical Scholarship Program "A Constitutional Speech Contest."
For his participation Higgins won $100 and advanced to the second district competition that he also won. At the area one competition in Post Falls he placed second but the first-place winner could not attend the state competition in Salmon so Higgins advanced to the state competition. At the state level he placed third and received $500. This was Higgins' second year to participate in the contest that involves giving without notes an eight to 10-minute speech on any aspect of the constitution the contestant chooses and a three to five-minute speech on one of four assigned topics. The topic for the competition is drawn from the four topics on constitutional amendments. The contestant then has five minutes to prepare. Again, the assigned topic is given without notes.
Higgins is the son of Bill and Diana Higgins of Grangeville. He is a senior at Grangeville High School who attended Gem Boys State in June 2013. This program is also sponsored by the American Legion. After graduation Higgins plans to attend college and major in cognitive science and work in emerging fields in computer science.