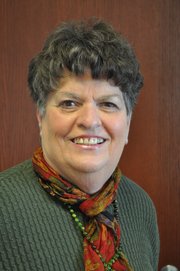 KOOSKIA/KAMIAH —
CV concert is tonight
KOOSKIA — The Clearwater Valley High School's junior/senior bands and choirs will hold a concert on Wednesday, March 19, at 7 p.m. in the CVHS cafeteria. You will be entertained with music from movies, jazz, some pop and rock. Very family friendly, come and enjoy.
There will be a spaghetti dinner on March 21, from 3:30-6:30 p.m. at the fellowship hall of the Kamiah Presbyterian Church. The fee is a donation of $6 for adults, and $3 for children. The funds raised will help Emergency Feeding Outreach (EFO) generate funds to qualify for matching funds through an organization which gives funds of nonprofit feeding programs. Attend the spaghetti dinner or mail a donation to EFO at P.O. Box 5, Kamiah, ID 83536. You can also donate canned food either by dropping if off at the fund-raiser or at the Kamiah Community Presbyterian Church, or purchase food during the case lot sale from Cloninger's Harvest Foods and mention that it is for the EFO and they will furnish you with a tax deductible receipt. Great food and great cause.
May 23, "Clearwater Wonder Tales" Idaho writer in residence, Joy Steiner, will spend the week of May 19-23, teaching 60 Clearwater Valley Elementary fourth and fifth grade students how to craft natural history stories. At the end of the week, the Friends of the Library will host an evening where the students can share their stories.
The program is at 6:30 p.m. at the Kooskia Community Library. Story Hour for young children continues weekly, Tuesdays from 11 a.m. to noon.
On Saturday, March 22, there will be a chili and pie contest; but the best part is a dinner and dance. Dinner is served at 6 p.m., and music will begin promptly at 7 p.m. Admission is $15 per person and tickets will be sold at the door. The price includes a meal of chili and taco salad, a drink and the dance. There will also be a raffle and silent auction. Doors open at 5 p.m. and you must have your chili and/or pie entry at the event by 5 p.m. The dance is a fund-raiser sponsored by project ICARE (Cancer Assistance and Recovery Effort), which helps people in the community who are actively undergoing treatment for cancer. This is a non-profit group and depends entirely on donations and fund-raisers. For information call 476-5971 or 983-9267.
What's Happening This Week: Kamiah Senior Center serves meals on Monday, Wednesday and Friday, starting at noon. They have music on Monday and Friday at 11 a.m. Schedule a mammogram at the Kamiah Clinic, 935-2585. Mammograms are by appointment and are done the second Wednesday of each month. In Kooskia, recycle on Thursday from 3:30-5 p.m., or Saturday from 10 a.m. until noon at the Recycle Center just across the bridge near where the old pole yard was. Be sure to separate items. The Indoor Farmers' Market in Kamiah at the Mini Mall, 411 Main Street, which has My Health Food Store, Creative Spirit Gifts, and Dreamweavers Salon, is open every Friday from 10 a.m. until 2 p.m. Public welcome and everyone is invited to sell their fruits, baked goods and vegetables. Call My Health Food Store at 935-2310 to sign up for a space, or get information. Kamiah Presbyterian Church will have their weekly free soup lunch from 11 a.m. until 1 p.m. on Thursday. Tahoe QRU will have their weekly "donut break" at their building on Leitch Creek Road from 9 a.m. until noon. The public is invited to stop and talk and meet the crew, your neighbors and enjoy the games. Bring your cribbage board and come on down. If you know or make news, give me a call.