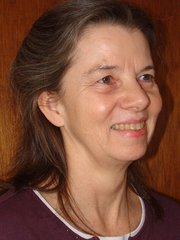 Rest rooms up and running
ELK CITY — The public restrooms are back up and running thanks to repairs made by Loren Anderson (and others?). Thank you! And, a big thank you to all those who make the restrooms possible and available. Almost 20 years ago, Washington Water Power (Avista nowadays) was approached by the Elk City Area Alliance to donate the property where the present park, fire department and restrooms are located. A small farm bill grant provided materials to remodel the transformer storage garage and community volunteers donated all the time and labor to turn it into public restrooms. Between heat, lights, toilet paper, etc., it costs from $500 to $1,000 per year to provide these services, all of which are also donated (Alliance, VFW, Avista, individuals, businesses). For years, Teresa Enos donated her time to keep them clean and for the past year, Joe King has taken over those responsibilities. And all the water and sewer services have forever been provided free by the Elk City Water & Sewer (and there has been a lot of water run through that stand pipe spigot). Elk City is a great community and we are blessed to have a lot of giving and volunteering folks who call it home. Thank you.
ELK CITY — Although the calendar confirms it is officially spring, there remains a foot or two of the white stuff on the flat, shaded or northern aspect areas around town. The meltdown slowed a bit this past week as nighttime temperatures have been in the single digits (trying real hard to get to zero). However, that's a good thing if you like to fish for big fish. The river drops and clears up a bit, and it's "fish on."
Some of the proposed Idaho Department of Fish and Game rule changes affecting wolves in our area include a bag limit of five and a year-round hunting season on private property in the Clearwater region (that's us). It's good to see ongoing efforts to "manage" wolf numbers but Pandora's Box has been opened. We need to put the genie back in the bottle and send the bottle back to D.C.
There will be a meeting for "Framing Our Community, its Structure and Processes, on March 28 from 7- 8:30 p.m. at the Forest Service conference room.
Given the numbers of folks lining the river between Southfork Station and Harpster Grade during the weekend, it is apparent the first annual Elk City Steelhead Derby is fully under way this week. Final check-in and wrap it up potluck and barbecue at the Elk City Saloon is on Saturday, March 29. Entry forms can be picked up at local Elk City businesses, or at Nelson Creek campground. These are also your check-in stations. Any questions, the contact number is 842-2341.
Spring break this week.
Birthdays this week include Odin Brunson, Molly Coyne, Shawn Mann and Sue Phillips (wonder who the oldest is?). And sometime last century, Gary and ReAnn Loomis tied the knot.